Primer:
Every president stays at the Waldorf Astoria in New York especially during a United Nations General Assembly. Yet, since China bought the iconic hotel, the White House has expressed real concerns over intelligence conflicts, spying and hacking, hence Obama will not use the Waldorf hotel during his stay.
The Crime, Chinese Hacking
Report: Chinese Hackers Used OPM Data To Steal US Military Intel; 'Significant Risk To US Military'
Chinese hackers used data stolen from April's OPM breach in recent thefts of terabytes of sensitive data from U.S. defense contractors, according to Trend Micro's Vice President of Cybersecurity Thomas Kellerman. As previously reported, Trend Micro published a report on Thursday entitled Operation Iron Tiger, detailing these extensive confirmed breaches by Chinese cyber spies.
In followup to yesterday's article on this report, I interviewed Kellerman and had further discussions last night with Dr. Ziv Chang, Sr. Director, Cyber Safety Solutions, Core Technology at Trend Micro and lead author on the report. No contact has been made with Trend representatives since last night. Kellerman stated during that interview that he believes OPM data was used in formulating the attacks discussed in the Iron Tiger Report.
OPM data was used in formulating attacks on U.S. military interests
Kellerman said he believes that data stolen from the U.S. Office of Personnel Management in the April 2015 breach of the OPM systems has been and is being used by Chinese cyber spies, named by Trend Micro as "Iron Tiger." He said that the OPM data enabled Iron Tiger to precisely target U.S. military contractor victims as well as to know the types of information each victim would hold, determine the best methods to use to attack them and to execute attacks.
Theft of highly-sensitive, mission critical data 
When asked to characterize the types of data that Iron Tiger targeted on contractor systems Chang commented that the following types of data were targeted and exfiltrated:
Base Operations Support
Engineering, Procurement & Construction
Information Technology & Systems Engineering
Intelligence Analytics & Training
Language & Cultural Analysis
Operations and Maintenance
Security Assessment & Training
Stolen data presents a significant and serious risk to US military interests
Both Kellerman and Chang confirmed when asked that the data stolen by Iron Tiger presented a significant and serious risk to U.S. military interests and operations. Kellerman said that appropriate representatives within the US government had been notified and provided a copy of the report as well as all relevant details not included in the report such as victim (target) names and data stolen, two days before Trend Micro made the report public on its site. The latest data hacks by Iron Tiber on U.S. military interests were observed was August 21, 2015.
Kellerman stated that he believes the attacks are ongoing but may be slowed in response to global discussions about possible sanctions for breaches on civilian entites. Trend Micro is continuing to monitor the group and will report to victims and authorities as appropriate, Kellerman said. Much more here.
The Reward for China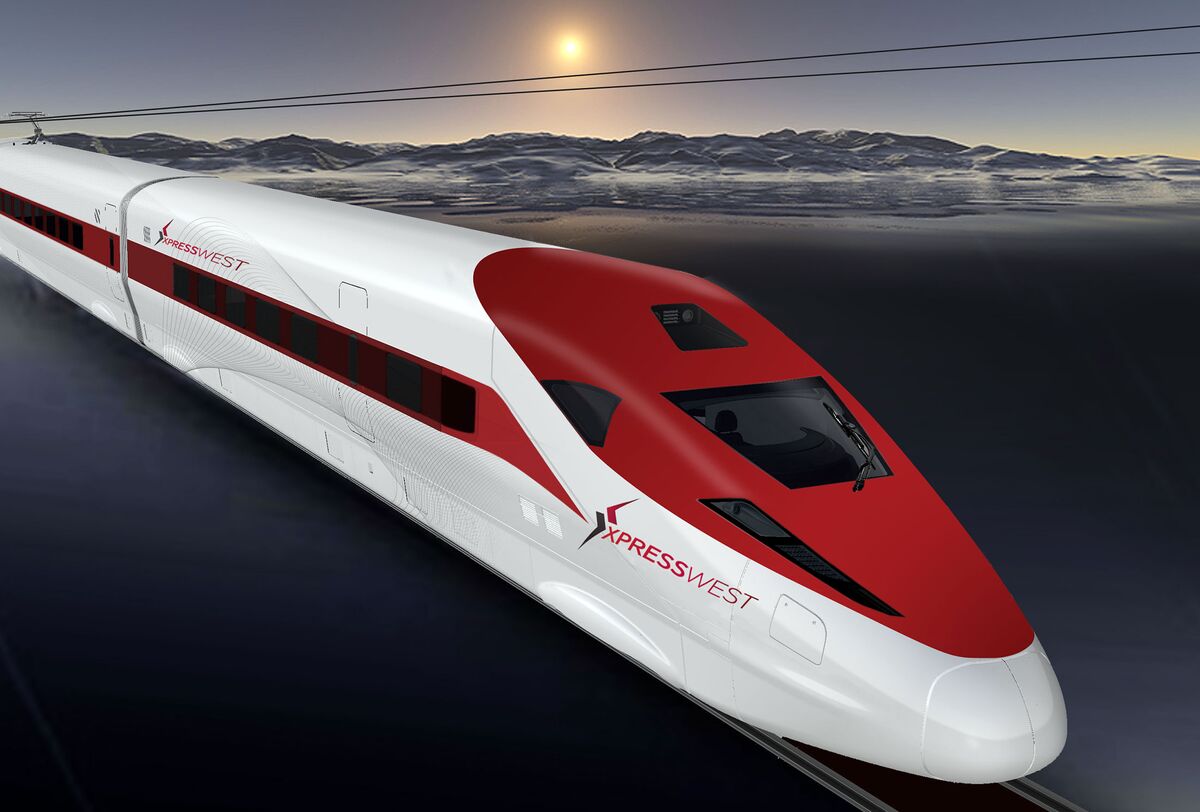 China, U.S. Reach Agreement on High-Speed Rail Before Xi Visit
Bloomberg: A China Railway Group-led consortium andXpressWest Enterprises LLC will form a joint venture to build a high-speed railway linking Las Vegas and Los Angeles, the first Chinese-made bullet-train project in the U.S.
Construction of the 370-kilometer (230-mile) Southwest Rail Network will begin as soon as next September, according to a statement from Shu Guozeng, an official with the Communist Party's leading group on financial and economic affairs. The project comes after four years of negotiations and will be supported by $100 million in initial capital. The statement didn't specify the project's expected cost or completion date.
The agreement, signed days before PresidentXi Jinping's state visit to the U.S., is a milestone in China's efforts to market its high-speed rail technology in advanced economies. The country has beenpushing the technology primarily in emerging markets — often with a sales pitch from PremierLi Keqiang– as a means to project political influence. A $567 million contract last October to supply trains forBoston's subway system was China's first rail-related deal in the U.S.
The agreement also represents an important victory in China's high-speed rail rivalry withJapan, as the two countries havecompeted for train contracts throughout Asia. The parent company ofJR Central, Japan's largest bullet-train maker, hadexpressed interest in the Los Angeles-Las Vegas line several years ago, and China and Japan are both expected tobid to supply train cars for a proposed high-speed rail line in California's Central Valley.
"This is the first high-speed railway project where China and the U.S. will have systematic cooperation," Yang Zhongmin, a deputy chief engineer with China Railway Group, said after a news conference in Beijing. "It shows the advancement of China-made high-speed railways."
The Los Angeles-Las Vegas project will create new technology, manufacturing and construction jobs in the region, Shu's statement said.
Through July, China had built more than 17,000 kilometers (10,565 miles) of domestic high-speed rail lines, according to the officialXinhua News Agency.
Apart from the railway project, China National Machinery Industry Corp. andGeneral Electric Co. signed a memo of understanding to invest $327 million to develop 60 wind power stations in Kenya, Shu said at the Beijing news conference.
During Xi'svisit starting next week, China and the U.S. are expected to reach agreements on trade, energy, climate, finance, aviation, defense and infrastructure construction, China Foreign MinisterWang Yi said Wednesday. Xi is due to visitBoeing Co.'s factory in Everett, Washington as China makes a push to build its own passenger planes.
"Economic and trade cooperation will be a major topic for president Xi's visit to the U.S.," Shu said in Beijing. "China and the U.S. share common interests and have solid foundation for cooperation."