Gotta hope that Europe takes note, especially Britain. Europe so far has approved Huawei as the vendor platform for 5G. Check your use of apps at the Google store and take a second look at your smart devices.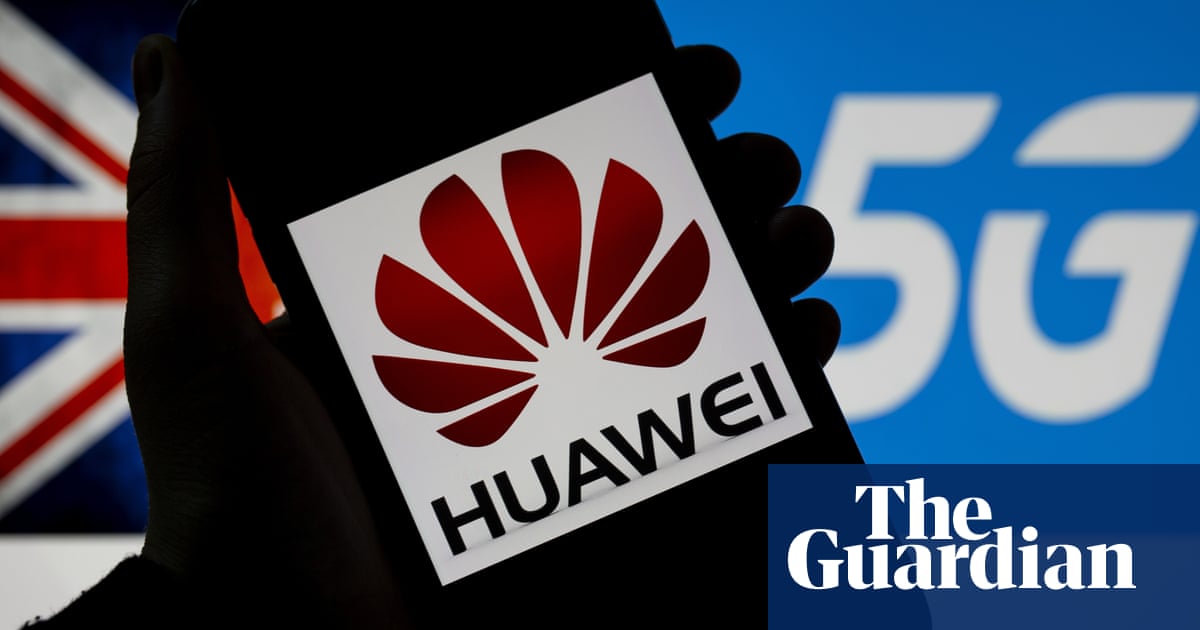 source
FDD: The U.S. Department of Justice (DOJ) indicted Chinese telecommunications firm Huawei Technologies and its subsidiaries last week for alleged racketeering, theft of intellectual property, and conspiracy to commit bank fraud, among other charges. The indictment portrays Huawei not merely as a company that has broken the law, but as a fundamentally criminal enterprise.

The new charges target Huawei, four of Huawei's subsidiaries (Huawei Device Co. Ltd., Huawei Device USA Inc., Futurewei Technologies Inc., and Skycom Tech Co. Ltd.), and Huawei's chief financial officer, Meng Wanzhou, for violating the Racketeer Influenced and Corrupt Organizations (RICO) Act, which Congress passed in 1970 to combat organized crime.

According to the DOJ, the Huawei business model entailed "the deliberate and repeated misappropriation of intellectual property of companies headquartered or with offices in the United States." DOJ also highlighted other violations, including Huawei's role in sanctions evasion and fraudulent activities.

Last week's indictment marks the first time DOJ charged a company with suspect connections to a foreign government as a criminal enterprise. Although Huawei asserts it is not state-owned, the company has indirect ties to the Chinese government and has yet to publically disclose who exactly owns and controls the company. Huawei's majority shareholder is the company's labor union, which keeps the details of its membership and governance structure out of the public eye. Last year, Jiang Xisheng, a top executive, explained during a press conference that the labor union's ownership is simply a matter of legal convenience; this only further obfuscated who is really in charge. Additionally, Huawei's founder, Ren Zhangfei, served in the Chinese military and is a member of the Chinese Communist Party.

While the indictment does not say that Beijing directed Huawei to operate as a criminal enterprise, China's National Intelligence Law of 2017 requires Huawei and other private companies to provide the government with their data to "support, assist, and cooperate with state intelligence according to the law." In short, the law empowers Beijing to exploit Huawei as an intelligence asset whenever it sees fit.

In other high-profile cases, the Chinese government has stolen sensitive U.S. data to achieve a strategic advantage. U.S. officials have even deemed China's espionage and intelligence activities as a "long-term existential threat to the security of our nation." In 2012, the head of the U.S. National Security Agency estimated that China's economic espionage cost U.S. companies $250 billion in annual losses. Additionally, the targeting of strategic industries has allowed Beijing to enhance its own military capabilities at America's expense.

The exploitation of Huawei could clearly enhance Beijing's intelligence collecting capabilities. Just last week, the U.S. government reported that for over ten years Huawei secretly maintained "back doors" on its mobile networks that allowed the company – and potentially the Chinese government – to have direct access to their users' most sensitive data.

The indictment of Huawei as a criminal enterprise shows that the Trump administration was mistaken when it placated Beijing by softening previous penalties for Huawei's misconduct. If the court finds Huawei guilty under RICO, the administration should ensure the full application of all penalties necessary to end its criminal pursuits.