The country is still in collapse and Maduro remains in power. Question is why? Beyond Venezuela, there is Bolivia, Chile, Columbia and even Ecuador where tyranny and socialism is being protested.
photo Miami Herald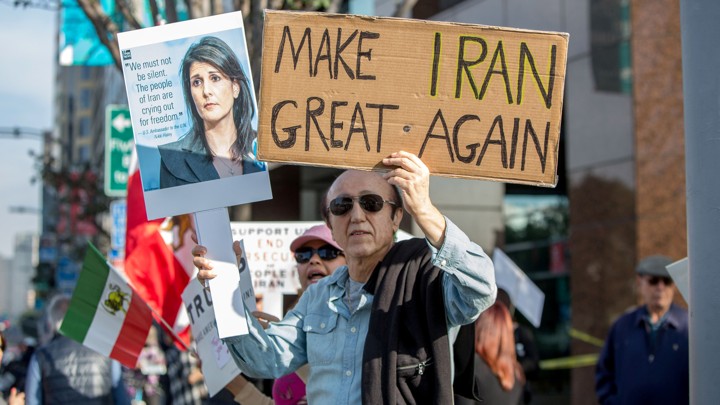 photo The Atlantic
A quick review for Latin America is looking much like the freedom fighters in Hong Kong, Syria, Iraq and Iran.
* Two months after Chile lurched from an illusory calm to a fiery outburst of rage, there is still no sign that life is about to return to normal. After an agreement last month between political parties, the country will next year hold a referendum on drafting a new constitution – one of the protesters' main demands.
But widespread anger still simmers over inequality, social exclusion and the high cost of education and healthcare. Demonstrators continue to gather across the country every day, and violence often erupts at nightfall.
Chileans have found themselves in a state of uncertainty – suspended between hopes of progress, and frustration over a political solution which seems beyond reach.
* In Columbia: The number of FARC dissidents now stands at around 3,000 combatants, already accounting for more than 20 percent of the 13,000 FARC members who demobilized. This number continues to grow and is likely to keep growing in the short and medium-term. While there are no indications that the ex-FARC mafia will ever reach the numbers of the FARC prior to demobilization, it is clear that the dissident elements are a threat to national security and could become more than just a localized threat within Colombia.
Faith in the FARC Peace Process – This is low, among the Colombian public, among former rebel combatants, and even within the government itself. Unless significant action is taken to reassure those rebels that remain in the peace process, the risk of further desertion is high. Add to this the killing of former FARC members, including some likely carried out by security forces, and the precariousness of the peace accord becomes clear.
Criminal Economies – The criminal economies that sustained the FARC for more than five decades are more lucrative than ever, with Colombia producing record amounts of cocaine. However, the ex-FARC mafia rely on more than cocaine. Marijuana, especially in the violence-ridden department of Cauca is a big earner, while the profits from poppy and the heroin it produces are also considerable. More here.
*After 12 days of nationwide unrest, several Indigenous peoples of Ecuador joined by social organizations succeeded in forcing the government of Lenin Moreno into scrapping a presidential decree eliminating fuel subsidies in the oil-producing nation.
The uprising saw thousands of indigenous people marching towards the capital Quito from different corners of the country. They occupied the city and received unprecedented solidarity from local volunteers and progressive universities, while protesters vigorously clashed with security forces for days around the presidential palace and National Assembly.
"You can call it a war zone. It is ugly, ugly, ugly," said Margarita, a member of the rescue brigade of the Eugenio Espejo hospital in the Ecuadorian capital Quito, attempting to catch her breath. She had just returned to a health care post a few hundred meters away from the frontlines of the clashes between security forces and anti-government protesters.
President Trump has a huge opportunity to lead the world on the importance of freedom, liberty, capitalism, peace and economies. Secretary of State Mike Pompeo is doing a great job yet the tasks are larger than one person and the Congressional Democrats  and 2020 candidates should be shamed for selling socialism.