Reposting in full from FNC:
Parents Defending Education (PDE), a grassroots organization dedicated to fighting indoctrination in the classroom, says it has uncovered disturbing evidence linking Chinese Communist Party (CCP)-sponsored financial entities to American K-12 schools.
The findings are detailed in a new report dubbed "Little Red Classrooms," which was sent to 34 governors, key lawmakers and committee chairs on Wednesday.
"The alarming evidence uncovered by our investigation should concern parents, educators, and policymakers alike. Families deserve to know who is influencing the American education system so that they can make informed choices about what their children are learning behind closed doors," PDE president Nicole Neily told Fox News Digital.
"The Trump administration took steps to rein in Confucius Institutes at colleges and universities. It is frightening, however, that no such transparency mandate exists at the K-12 level," Neily continued. "Accordingly, it is imperative that elected officials at both the federal and state levels take immediate action to gauge the extent of these programs in order to ensure that American schoolchildren receive a high-quality education free from undue foreign interference."
REP JIM BANKS DEMANDS ANSWERS ON 'INADEQUATE' DOD CONFUCIUS INSTITUTE WAIVER GUIDANCE: 'AGENTS' OF THE CCP
Parents Defending Education bills itself as "a national grassroots organization working to reclaim our schools from activists imposing harmful agendas. PDE's sister organization, PDE Action, sent the "alarming" results of its lengthy "Little Red Classrooms" investigation to House Education & Workforce Committee Rep. Virginia Foxx, R-N.C.; House Armed Services Committee Chairman Rep. Mike Rogers, R-Ala.; and House Foreign Affairs Committee Chairman Rep. Mike McCaul, R-Texas.
According to the letters, which have been obtained by Fox News Digital, the investigation exposed how millions of dollars of China-linked funding has flowed into America's K-12 classrooms. PDE believes American students are subject to CCP propaganda under the guise of Chinese language and culture programming.
"The fact the Chinese government had so much access to American classrooms, students, and curriculums should worry families," PDE senior adviser Michele P. Exner wrote to McCaul.
The committee chairs were informed that through "records requests and publicly available information, it was discovered that 143 school districts across the United States have engaged in contracts to establish Confucius Institutes and Classrooms," including in three of the nation's top science and technology high schools, and several that are near 20 U.S. military bases.
"Considering China's adversarial relationship with the United States, this poses significant security risks that warrant immediate attention from your committee," Exner wrote to Foxx.
"The Chinese government has long touted their Confucius programming as a way to advance their strategic goals around the world. In 2009, former Chinese Communist Party Senior Chairman Li Changchun admitted that Confucius Institutes were an 'important part of China's overseas propaganda set-up' and in 2017 Chinese government officials lauded the programs as a way to push China's Belt and Road initiative," the Foxx letter continued. "Security concerns with these China-led courses in America's schools are well documented."
BILL LIMITING CHINA-BACKED CONFUCIUS INSTITUTES PASSED UNANIMOUSLY BY SENATE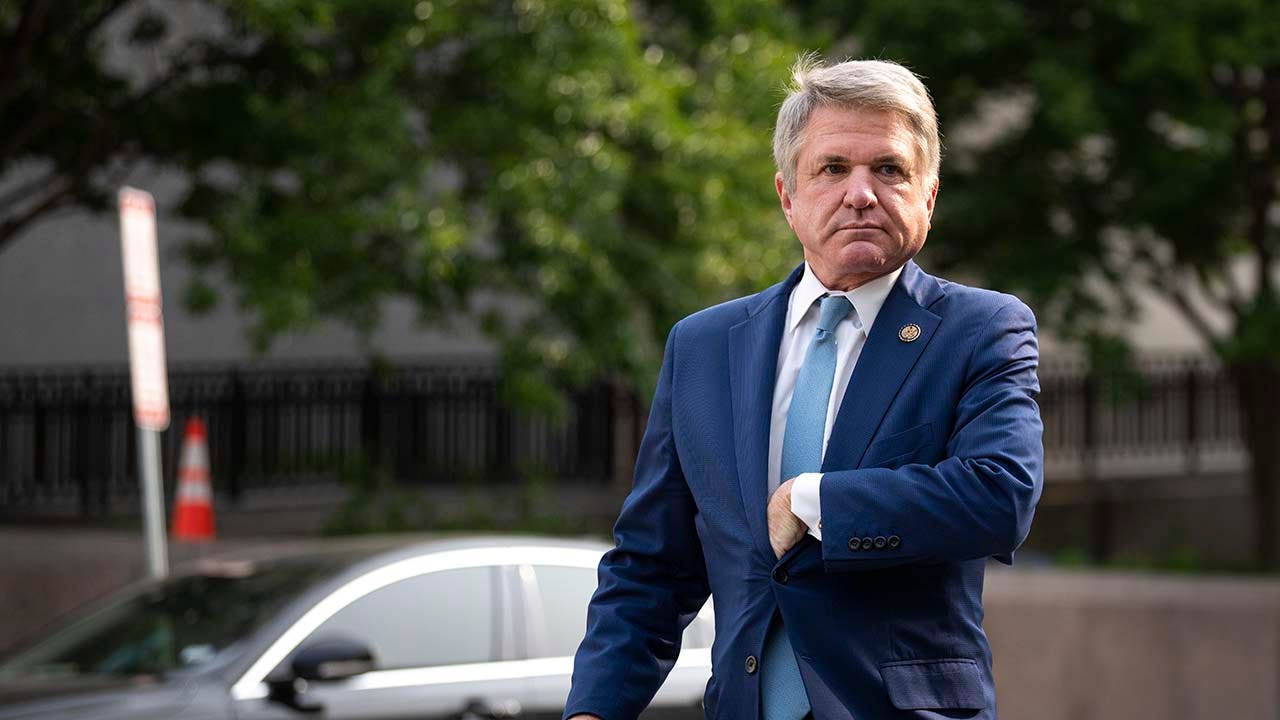 PDE also listed "examples of the alarming relationships China's government has established with American K-12 classrooms," such as the Simpson County Board of Education in Kentucky entering into an agreement with the North China Electric Power University to develop the Confucius Institute of Western Kentucky.
"The North China Electric Power University works directly with the Chinese government's energy sector to push China's global energy initiatives. The Chinese International Education Foundation (CIEF) tasked the university with selecting more than 34 Chinese teachers to send to Simpson County Public Schools for the 2020-2021 school year," Exner wrote.
PDE also pointed to a pair of Chinese nationals who taught Mandarin at Appoquinimink School District in Delaware during the 2012-2013 school year. "According to a district webpage, these teachers underwent a 'rigorous selection process' in China. This includes interviews with Chinese government officials 'at the national level,'" according to Exner, who also serves as PDE Action's director of federal affairs.
The letter to McCaul noted that "34 states and the District of Columbia have had schools that have engaged in financial exchanges with the Chinese government or affiliated entities ranging from a few thousand dollars to more than a million dollars per contract," according to PDE findings.
"Since 2009, the Chinese government has used Confucius Institutes and Confucius Classrooms to push their agenda in schools around the globe. Chinese Communist Party officials have openly stated how they are using these educational partnerships established under the guise of 'cultural and language immersion programs' to expand China's overseas propaganda campaign," Exner wrote.
"In a Chinese state media article from 2016, the Chinese Communist Party 'lauded' Confucius Institutes and Confucius Classrooms for promoting its Belt and Road Initiative. Security concerns with these China-linked programs became so problematic that the State Department declared them a 'foreign mission' during the summer of 2020," Exner continued. "These programs have created significant security vulnerabilities for the United States and gave the CCP unfettered access to curriculums and America's classrooms. PDE uncovered at least two connections between U.S. and China schools tied to the Chinese military and energy operations."
UNIVERSITY TO CUT TIES WITH CHINESE CONFUCIUS INSTITUTE AFTER GOP SCRUTINY ON $17M DOD GRANT
PDE also accused the CCP of openly using deceptive tactics to influence the next generation of Americans to advance their own self-serving agenda.
"We cannot allow this to happen. We urge the committee to take immediate action to investigate, expose, and hold hearings on the Chinese government's involvement in America's schools. PDE looks forward to working with you in protecting our students from the threats of the CCP," Exner wrote to McCaul.
PDE informed Rogers that Confucius Institutes and Classrooms were operating in schools in the vicinity of the following U.S. military bases including U.S. Naval Academy, Buckley Air Force Base and Space Force, Davis-Monthan Air Force Base, Dover Air Force Base, Fort Bliss, Fort Liberty, Fort Knox, Naval Station Great Lakes, Hanscom Air Force Base, Hill Air Force Base, Lackland Air Force Base, Langley Air Force Base, Los Angeles Air Force Base, MacDill Air Force Base, McGuire Air Force Base, U.S. Coast Guard Academy, Nellis Air Force Base, Naval Station Norfolk, Puget Sound Naval Shipyard and Naval Base San Diego.
"Allowing China to have unfettered access to America's schools poses significant security risks to students and their families. It becomes even more dangerous when this is happening near sensitive locations containing information critical to our national security," Exner wrote.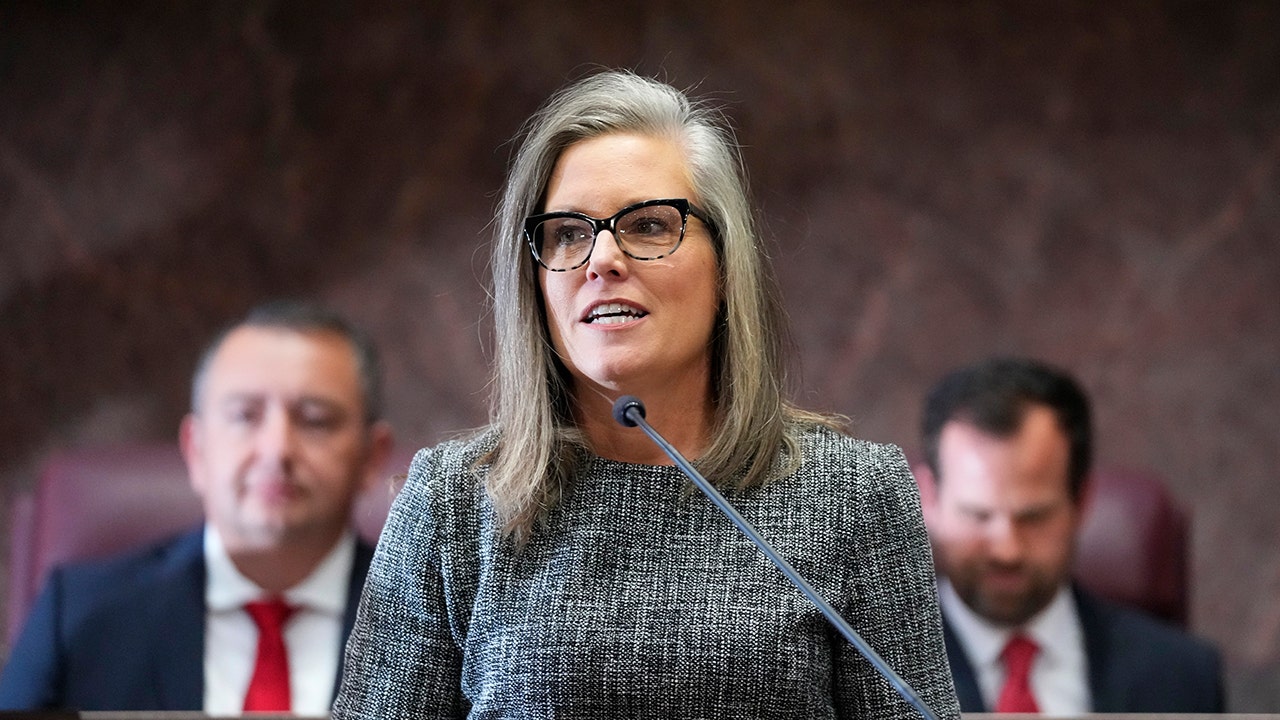 WHAT CHINA IS DOING IN CUBA IS A BIG THREAT TO ALL OF US
PDE Action also wrote to several other influential lawmakers including Sen. Bernie Sanders, I-Vt.; and Sen. Bill Cassidy, R-La. The House China Select Committee, the Senate HELP Committee, the Senate Armed Services Committee and the Senate Foreign Relations Committee are expected to be notified of "Little Red Classrooms" findings, too.
PDE Action political director Alex Nester also sent a letter, which has been obtained by Fox News Digital, to Arizona Gov. Katie Hobbs.
"Documents uncovered via online searches and public records requests show that three schools in Arizona — Catalina Foothills School District and Tucson Unified School District, as well as the International School of Tucson — forged ties with Chinese government backed programs over the course of a decade," Nester wrote.
"PDE Action respectfully requests the Office of the Governor of Arizona to investigate ties between Arizona's public schools and Chinese government sponsored programs, such as Confucius Classrooms," Nester continued. "While it's vital for American students to have opportunities to learn world languages and cultures, public school districts should not give the Chinese government unfettered access to K-12 classrooms. This has the potential of posing significant security risks to students, families, and our national interests."
A similar letter was sent to 33 additional governors on Wednesday morning, including Florida Gov. Ron DeSantis, California Gov. Gavin Newsom, Georgia Gov. Brian Kemp, New York Gov. Kathy Hochul, Oklahoma Gov. Kevin Stitt and Michigan Gov. Gretchen Whitmer.
PDE's "Little Red Classrooms" report details more examples that the group finds deeply concerning, breaking down the $17,967,565 spent across 143 school districts in 34 states plus the District of Columbia.