The US-based, non-profit research group EcoHealth Alliance in 2014 received a US$3.1 million, five-year NIH grant to understand the risk of a novel bat virus spilling into humans in China, as had happened in the Sars outbreak in 2002.
"It would have been irresponsible of us if we did not investigate the bat viruses and the serology to see who might have been infected in China," Fauci, whose institute was responsible for the grant, testified at a congressional hearing in May.
Research was undertaken in partnership with the Wuhan Institute of Virology, with a budget of between US$120,000 and US$150,000 a year under the grant, according to documents released by The Intercept.
Part of the work included exploring whether newly discovered bat viruses had the potential to infect people, and it is this aspect of the research which has come under scrutiny.
Wei Jingsheng, in a new report about his upcoming book called "What happened in Wuhan," stated that he first heard about the Coronavirus at the World Military Games in Wuhan in October 2019. source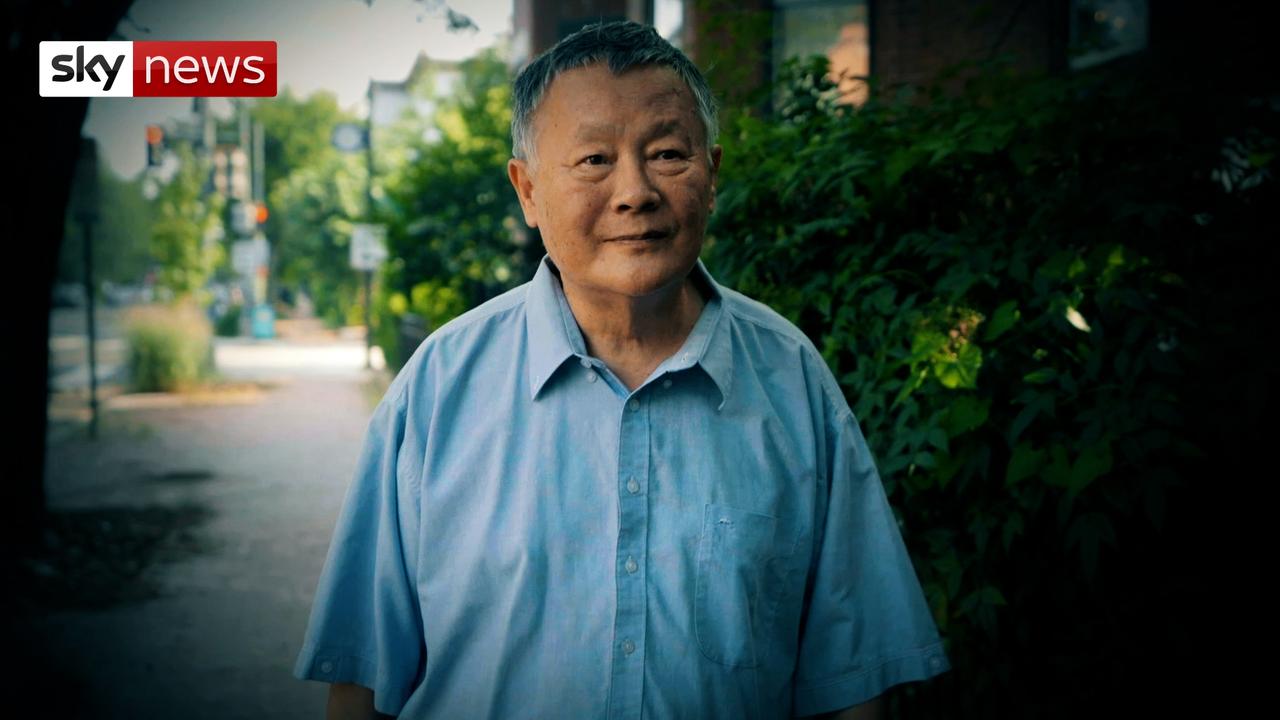 Alerted by the news, he returned to the US and notified the CIA and FBI about what he had heard. The Agencies already knew him because he defected to the United States back in 1997 after leaving the Chinese communist party. Mr. Jingsheng said that he also alerted US politicians with connections to Trump and then alerted the Chinese human rights activist Dimon Liu.
Mr. Wei said that he found out more about the virus from one of his contacts in Beijing. He also noted that through Chinese activist Dimon Liu he spoke to politicians in the house about the dangers of the outbreak and that he also expressed his concerns to people in the Trump white house in 2019.
Wei said he would not reveal what politicians with ties to Trump he spoke with but states that the politicians could have reached the President immediately.
Chinese Human rights activist Demon Liu revealed that Mr. Lei told her about the virus at a dinner with her husband, a retired CIA agent, on November 22, 2019.
Liu said in a statement, "I couldn't quite believe what he was saying," Liu went on to say. "At that time, I had thought that the Coronavirus could not be worse than SARS. And SARS, as we knew from experience, was not that contagious, and it could be contained. I thought at the time that was the case. Okay, there was an outbreak, but the authorities and the advance of medical sciences would be able to contain the spread of it."
Liu states that she wanted to pass the information that Mr. Wei gave her to Trump's deputy National security advisor Matt Pottinger but decided against it because, as she puts it – "I didn't send it to him because so many things were so incredulous," she said. "I wrote it, but I didn't send it because I decided it was better if Wei talks directly to Matt Pottinger."
***
 27 scientist published a letter in The Lancet last March denouncing lab-leak theories.
26 of the 27 scientists have ties to Wuhan Institute funders or researchers.
Lead scientist says letter was written for "our collaborators" in China for a "show of support."
---
In March of last year, 27 scientists wrote a letter to medical journal The Lancet denouncing claims that COVID-19 could have originated in a lab. It's now been revealed that 26 of those 27 scientists have ties to the Wuhan Institute of Virology – that's what we call a conflict of interest.
In The Lancet letter, the scientists stated, "We stand together to strongly condemn conspiracy theories suggesting that Covid-19 does not have a natural origin." But, according to the Daily Mail, "The orchestrator of the letter, British zoologist Peter Daszak, [had] a conflict of interest through him being president of the US-based EcoHealth Alliance, which has funded research at the Wuhan Institute of Virology."
Additionally, the Telegraph is reporting that a February 8th email released under an FOIA request reveals Mr. Daszak wrote The Lancet letter after being asked by "our collaborators" in China for a "show of support."
That tanks Mr. Daszak's credibility – and the other scientists don't fare much better.
"Other signatories…include Prof Kanta Subbarao, who spoke at a conference in Wuhan – part organised by the Wuhan Institute of Virology. Dr John Mackenzie, of Curtin University of Technology in Australia, [also] put his name to the letter, but failed to mention he was still listed as a committee member of the Scientific Advisory Committee of Centre for Emerging Infectious Diseases at the Wuhan Institute of Virology," the Telegraph reports.
The list goes on and on until…
"Dr Ronald Corley, a microbiology expert from Boston University – has been found to have no links back to funders or researchers at the Wuhan institute," according to the Daily Mail.
When all is said and done, 26 of the 27 Lancet letter scientists have ties to funders or researchers at the Wuhan Institute of Virology. Even members of the scientific community don't believe Daszak & Co. wrote the article in good faith.
"I was a little perplexed and a little bit upset with five very good scientists, some of whom I know well, who I thought stepped way out beyond what they should have been saying, based on the data available to all of us," said David Welman, a professor who advises the U.S. government on biological threats and risks.
"These were not scientific papers, they did not present scientific evidence, they did not analyse and support scientific data, they were presenting opinion, they did not belong in scientific journals," said Richard Ebrigh, chemistry professor at Rutgers University.
Since its publishing, the Lancet letter has been instrumental in slapping down lab-leak "conspiracy theorists." Now, it won't be so easy.