Scott Pelly of 60 Minutes aired an interview with President Biden and National Review noted this in part:
PELLEY: It's the highest inflation rate, Mr. President, in 40 years.

BIDEN: I got that. But guess what we are. We're in a position where for the last several months it hasn't spiked. It has just barely, it's been basically even, and in the meantime, we've created all these jobs, and prices have gone up, but they've been down for energy. The fact is that we've created 10 million new jobs, we're in, since we came to office, we're in a situation where we, the unemployment rate is up at 3.7 percent, one of the lowest in history, we're in a situation where manufacturing is coming back to the United States in a big way, and look down the road, we have massive investments being made in computer chips and employment, so I, look, this is a process, this is a process.

Inflation is the top political concern for voters right now, and according to a recent poll, 59 percent of voters who name inflation as their top concern plan to vote Republican in November. "This is a process" is not likely to persuade them out of that choice.
***
Is it a process to allow China to have access to limitless investment in the United States in the form of real estate, technology, education and social media to list a few? Seems so –>
***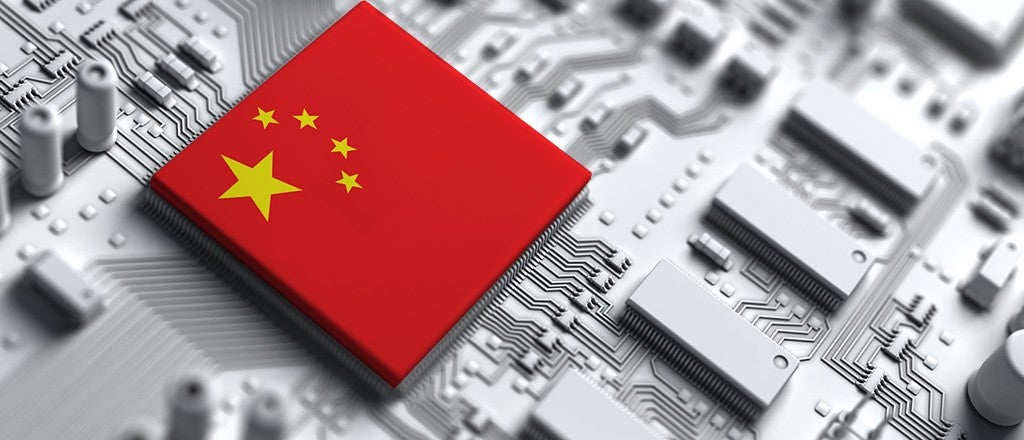 citation
Wharton summarizes it much the same way. In part:
Knowledge at Wharton: How has the tech sector in China been able to develop so quickly?

Fannin: Some of it has to do with venture capital investment. And some of that venture capital investment has come from Sand Hill Road [Silicon Valley], funded by our pension funds, our universities, our endowments, our family offices. But I also think a lot of it has to do with China's own entrepreneurial culture. It's innovating very fast. It's moving very swiftly. They are working nonstop. China's entrepreneurs and the tech sector are just very ambitious. It's unstoppable.

Knowledge at Wharton: "Social" seems to be a key word when talking about the Chinese economy. Are e-commerce and social media playing big roles in China's becoming such an influential global player?

Fannin: Social commerce is all about online shopping and sharing and prizes and games. It's a business model that we really don't have in the U.S. Social commerce has come on very strong. There is a [group-buying platform] called Pinduoduo, which went public in New York last year and has gone on to become one of these tech giants in just three years' time. They are already China's second-largest e-commerce player, and they've developed this whole new business model around social commerce.
WSJ: Chinese investment in U.S. venture-capital funds is flowing, demonstrating that economic ties between Silicon Valley and China remain deep despite political and national security risks, according to investors, government officials and a new report.
Chinese investment is on pace to reach about $880 million this year, the second-highest level in at least a dozen years, according to the think tank Foundation for Defense of Democracies. The report, a novel effort to quantify the opaque flow of money from China to U.S. venture-capital firms, shows Chinese government entities, funds, private individuals and corporations have invested at least $4 billion into U.S. venture firms since 2010, with at least another $3.5 billion going to U.S. private-equity firms.
Silicon Valley investors and national security analysts say Chinese capital continues to back U.S. venture-capital firms large and small, sometimes accounting for a fraction of a venture fund and at times much more. U.S. government officials say their primary concerns have less to do with the amount invested, but are more about the investors' personal and business relationships in Beijing, ability to access technical information and influence at the venture-capital firm.
The issue, said government officials, is that the Chinese can use their roles as investors to gain know-how for launching a startup or scaling a technology company. Such insights can inform how Beijing funds and develops technology in areas strategically important to the U.S., such as semiconductors and artificial intelligence, according to the think tank report.
Chinese capital is found in large global funds Sequoia Capital and Lightspeed Venture Partners, and smaller Silicon Valley firms including Playground Global, GSR Ventures, Foothill Ventures and 11.2 Capital, according to the report and investors at those firms.
"I think the Chinese are as aggressive as ever" in targeting U.S. startups, said Michael Brown, outgoing director of the Defense Department's Silicon Valley Defense Innovation Unit and author of a 2017 report that drew national attention to the role of Chinese capital in U.S. startups.
Foothill Ventures said Chinese investors contributed 1.59% of its current assets under management, and GSR Ventures said less than 5% of its U.S. fund came from China. Chinese investors are contributors to Lightspeed's China fund only, and Sequoia's China unit operates independently, spokeswomen for the firms said. The other firms declined to comment.
The think tank report's findings highlight an area of resilience in the U.S.-China relationship as the two countries decouple their economies and U.S. policies aim to limit Chinese investment in U.S. technology sectors. According to the report, Chinese investment this year is set to be around nine times greater than a decade ago and come in below only 2020, when more than $1.2 billion flowed to American venture-capital funds.
Tracking Chinese investment in the U.S. is challenging because the limited partners who fund venture-capital firms often don't make public disclosures, sometimes use labyrinthine structures to shroud investments and frequently ask firms in which they have invested to keep their identities secret. The report's authors said the dollar figures undercount the actual total.
"Limited partner capital flows are grossly underestimated for their strategic value and effect," said Nathan Picarsic, senior fellow at the Foundation for Defense of Democracies who co-wrote the report, called "The Weaponization of Capital," along with his colleague Emily de La Bruyère. "Their influence shapes how the venture capitalist thinks, because the limited partners are the venture capitalist's customers."
The Foundation for Defense of Democracies is a Washington-based nonprofit with conservative leanings; its work advocates an aggressive U.S. response to challenges posed by China.
"China is always opposed to the U.S. generalizing the concept of national security and strengthening unreasonable investment review," said Liu Pengyu, spokesman for the Chinese embassy in Washington. He said the U.S. has used national security arguments to "put obstacles in the way of normal investment."
nvolvement by Chinese investors varies. Many are seeking a financial return and don't have or want access to nonpublic information about individual startups, venture investors said. Other limited partners request introductions to startup founders or presentations from them, and get quarterly updates on startups' progress and insights into technology sector trends, they said.
In a 2020 lawsuit, former partners at Silicon Valley venture-capital firm Hone Capital allege that the firm's Chinese investor, China Science and Merchants Investment Management Group Co., Ltd., directed them to bring around 20 startups each quarter to China to pursue partnerships, joint ventures and additional investment. The lawsuit, which is ongoing, alleges the demands were problematic because of "legal issues regarding sharing sensitive technology with China."
"They leveraged the system in the U.S. to gain access to more than 300 companies," said Purvi Gandhi, a former Hone Capital partner.