Listening carefully to each of the Democrats during the Brett Kavanaugh confirmation hearing was quite revealing. Many prefaced their questions with statements challenging Judge Kavanaugh on his fealty to the Constitution. Senator(s) Coons, Booker, Harris, Whitehouse and others proved their hypocrisy and disdain for The Founders, The Federalists, The Heritage Foundation and the Federalist Society calling those organizations highly partisan.  The moral standards and beliefs of the Democrats were applied conveniently as a weapon in countless exchanges during the past several days of the hearings.
In fact, The Heritage Foundation and the Federalist Society was branded often as contentious organizations, right-winged and in some cases radical. Hummm
About 'that book' though: Personally, I was struck how Brett Kavanaugh held his pocket edition of the Constitution almost as a his lifeline and how worn out it was. His loyalty and allegiance to the Constitution was quite refreshing and mostly reassuring.
When it comes to the Federalists, they were a group of supporters to the Constitution that were diligent to the assurance of a decentralized system of government. Many of Judge Kavanaugh's 300 plus decisions were based on that very concept and applying the law as passed by Congress.
What about those demands for documents?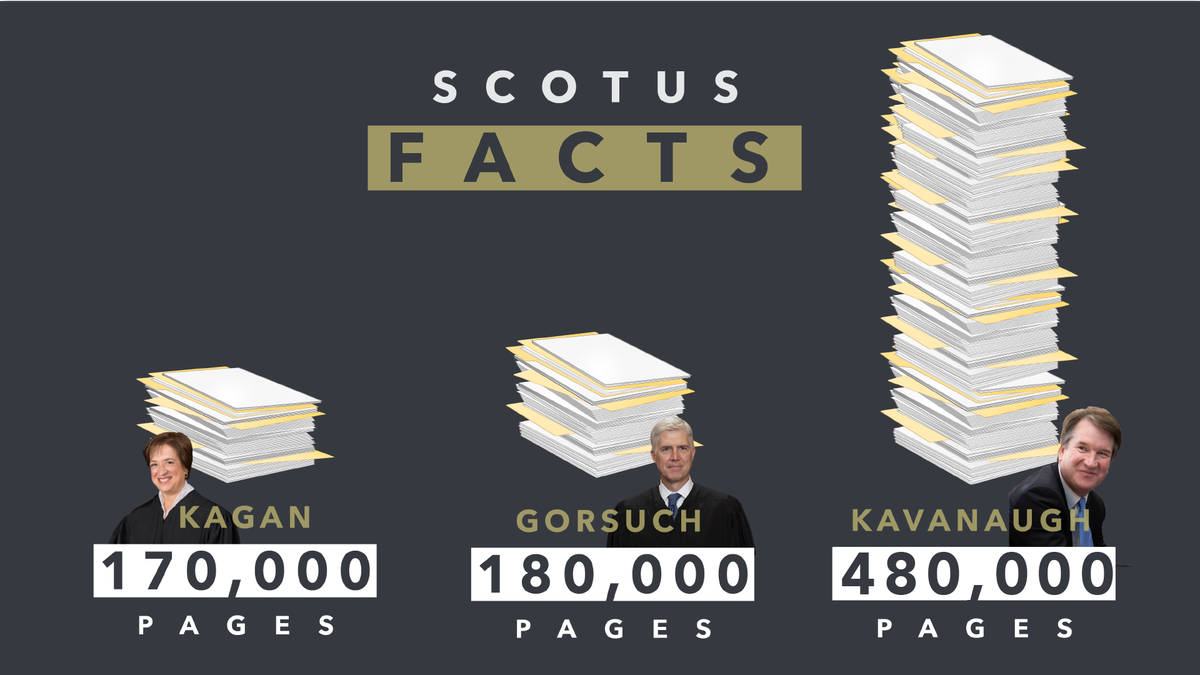 False. Chairman @ChuckGrassley has offered to make sensitive documents available for weeks, but some were too busy grandstanding or calling colleagues "complicit in evil" to take him up on it before hearings started. Except one. https://t.co/qqBhqktWlehttps://t.co/1O6HejSdk6

— Senator Hatch Office (@senorrinhatch) September 6, 2018
Oh, what about this?
The Kagan Standard – @wsj in August 2018: Some documents related to Ms. Kagan's White House tenure didn't become public until 2014. #SCOTUS #KavanaughHearing https://t.co/tDeiUBM0wC

— Senate Judiciary (@senjudiciary) September 6, 2018
Or this?
.@wsj: The Obama administration produced no documents – none – from Justice Kagan's hears in the Solicitor General's office… The staff secretary's documents are much less relevant to legal matters than those from the SG's office. #SCOTUS https://t.co/tDeiUBM0wC

— Senate Judiciary (@senjudiciary) September 6, 2018
Ahem…
In 2009, Justice Sotomayor's records were first reviewed by an outside lawyer, Leslie Kiernan, who represented Obama campaign manager David Plouffe and fmr. Rep. Charlie Rangle. She later became Deputy WH Counsel in the Obama admin. #SCOTUS https://t.co/tDeiUBM0wC

— Senate Judiciary (@senjudiciary) September 6, 2018
If Senator Coons has know Brett Kavanugh for thirty years….why all the challenge then? Watch this video and tally the statements made by the Senator that turned out to be untrue in 11 minutes.
Outside the mainstream? Exactly what does that mean? Anyone? Uphold or undermind the founding principles? Really?