Click here to see the report and numbers filed for previous years including locations.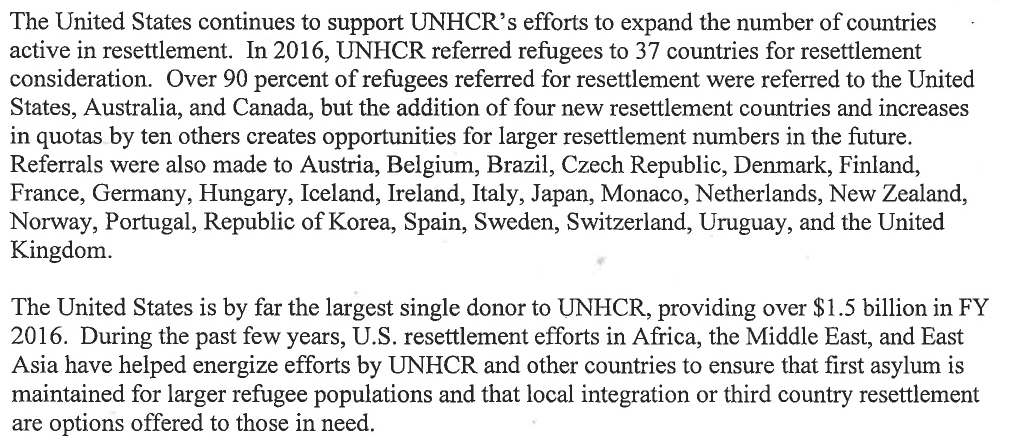 (Reuters) – The United States will admit a maximum of 45,000 refugees during the 2018 fiscal year, President Donald Trump said in a memorandum to Secretary of State Rex Tillerson and released by the White House on Friday.
The cap, the lowest in decades, was proposed by the administration in a report to Congress on Wednesday. Read more...