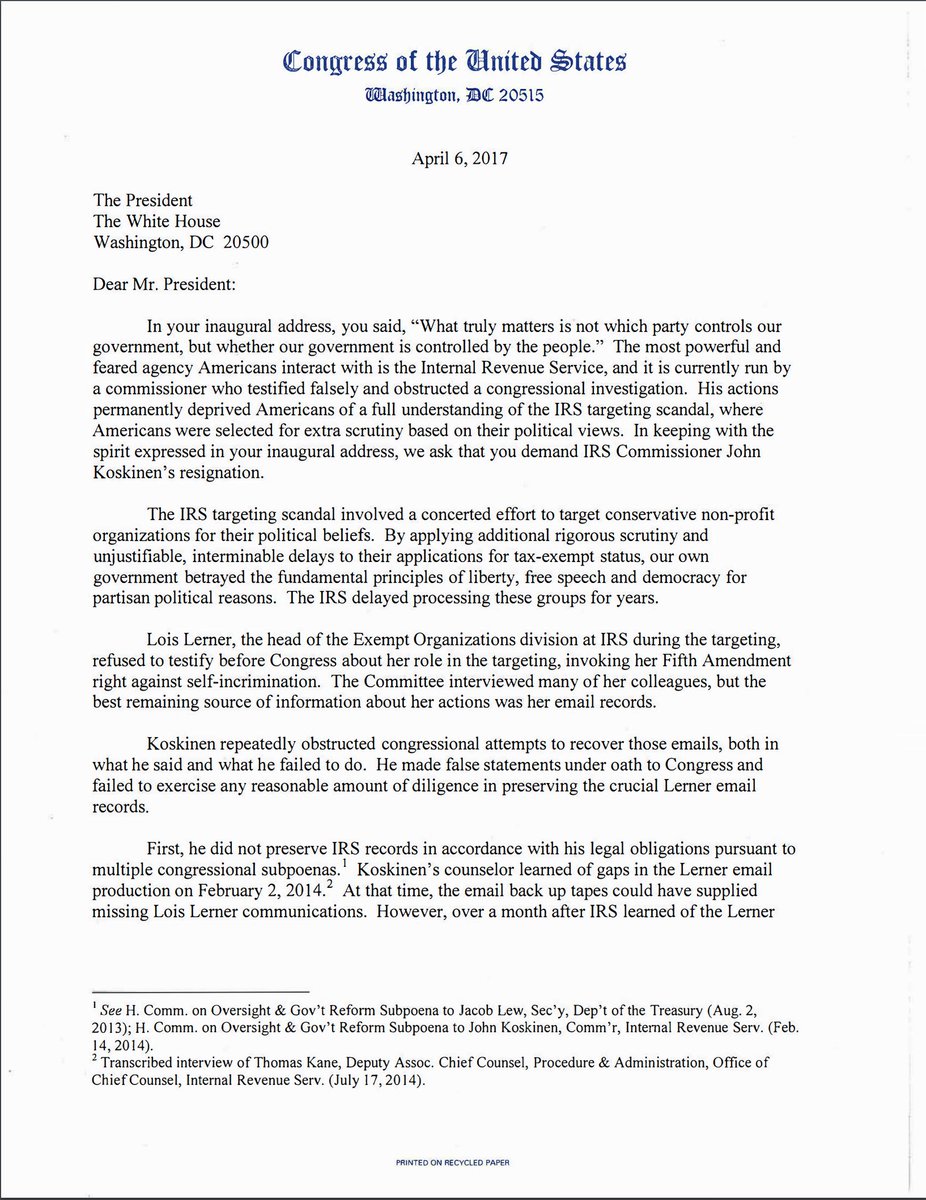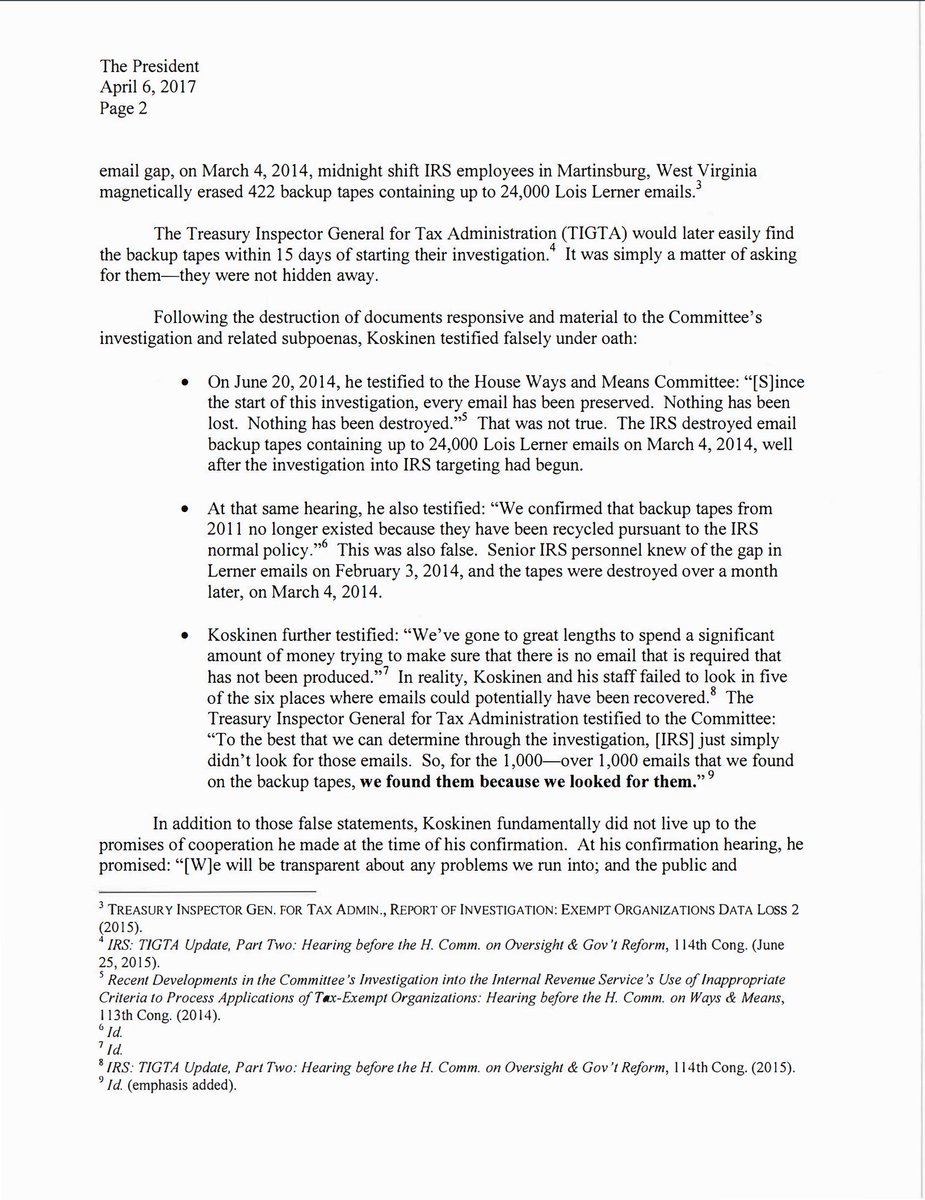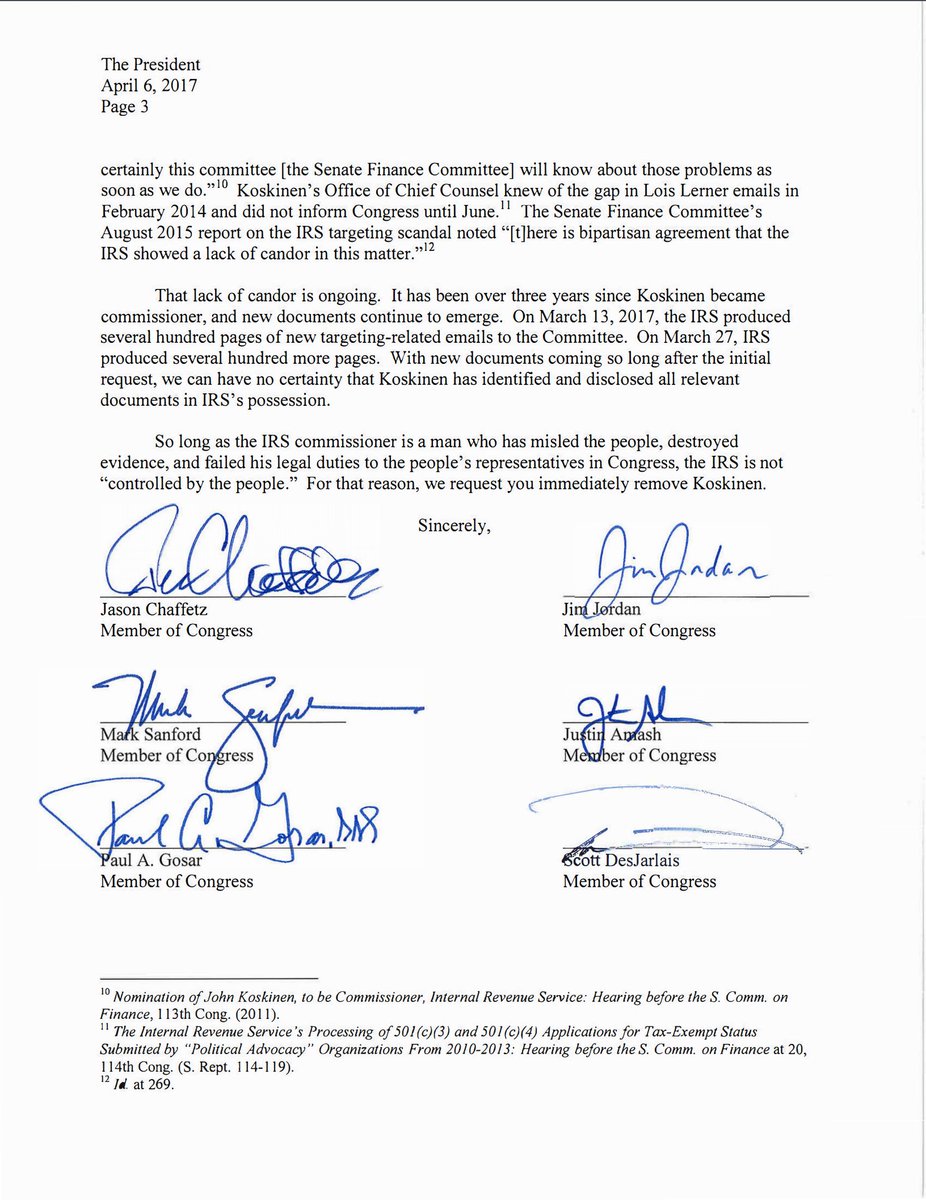 Chaffetz leads renewed call for Trump to fire IRS chief
House Oversight Committee Chairman Jason Chaffetz leads renewed call for Trump to fire IRS chiefRomney exploring 2018 Senate run: reportSecret Service strained by protection of Trump family: reportMORE (R-Utah) and nearly 40 other Republican lawmakers on Thursday called for President Trump to fire IRS Commissioner John Koskinen.

The letter, the second this week from House Republicans on the topic, argues that firing Koskinen, whose term ends in November, would be in line with Trump's comments in his inauguration speech that it is important for the government to be controlled by the public.

"So long as the IRS commissioner is a man who has misled the people, destroyed evidence, and failed his legal duties to the people's representatives in Congress, the IRS is not 'controlled by the people,'" the GOP lawmakers wrote. "For that reason, we request you immediately remove Koskinen." More here from The Hill.

*** There could be that pesky pending problem: Trump and Koskinen also have a personal relationship that goes back to the 1970s in New York City. Koskinen was involved in helping arrange the sale of the Commodore Hotel in Manhattan to Trump, a deal that helped launch Trump's lucrative business career, according to a May 5, 1976, article in The New York Times.