Former Deputy Attorney General Rod Rosenstein acknowledged in a court filing Friday that he authorized the release of text messages between FBI officials Peter Strzok and Lisa Page to media outlets.
source
Rosenstein said in a declaration filed in response to a lawsuit Strzok has pending against the Justice Department and FBI that he authorized releasing the text messages to media outlets Dec. 12, 2017, the eve of his testimony before the House Judiciary Committee.
"The disclosure obviously would adversely affect public confidence in the FBI, but providing the most egregious messages in one package would avoid the additional harm of prolonged selective disclosures and minimize the appearance of the Department concealing information that was embarrassing to the FBI," said Rosenstein, who left the Justice Department in May 2019.
Strzok, the former deputy chief of the FBI's counterintelligence division, sued the Justice Department and FBI on Aug. 6, 2019, for unlawful termination, infringement of due process, and violations of the Privacy Act. He said he consulted with the Justice Department's Office of Legal Affairs, which determined that there was no legal basis preventing the release of the messages, and the authorized the Justice Department's Office of Public Affairs to provide 375 messages to a group of media outlets.
Rosenstein asserted that Strzok and Page's privacy interests were not violated by releasing the messages because they "were sent on government phones with the knowledge that they were subject to review by FBI" and because they "were so inappropriate and intertwined with their FBI work that they raised concerns about political bias influencing official duties."
***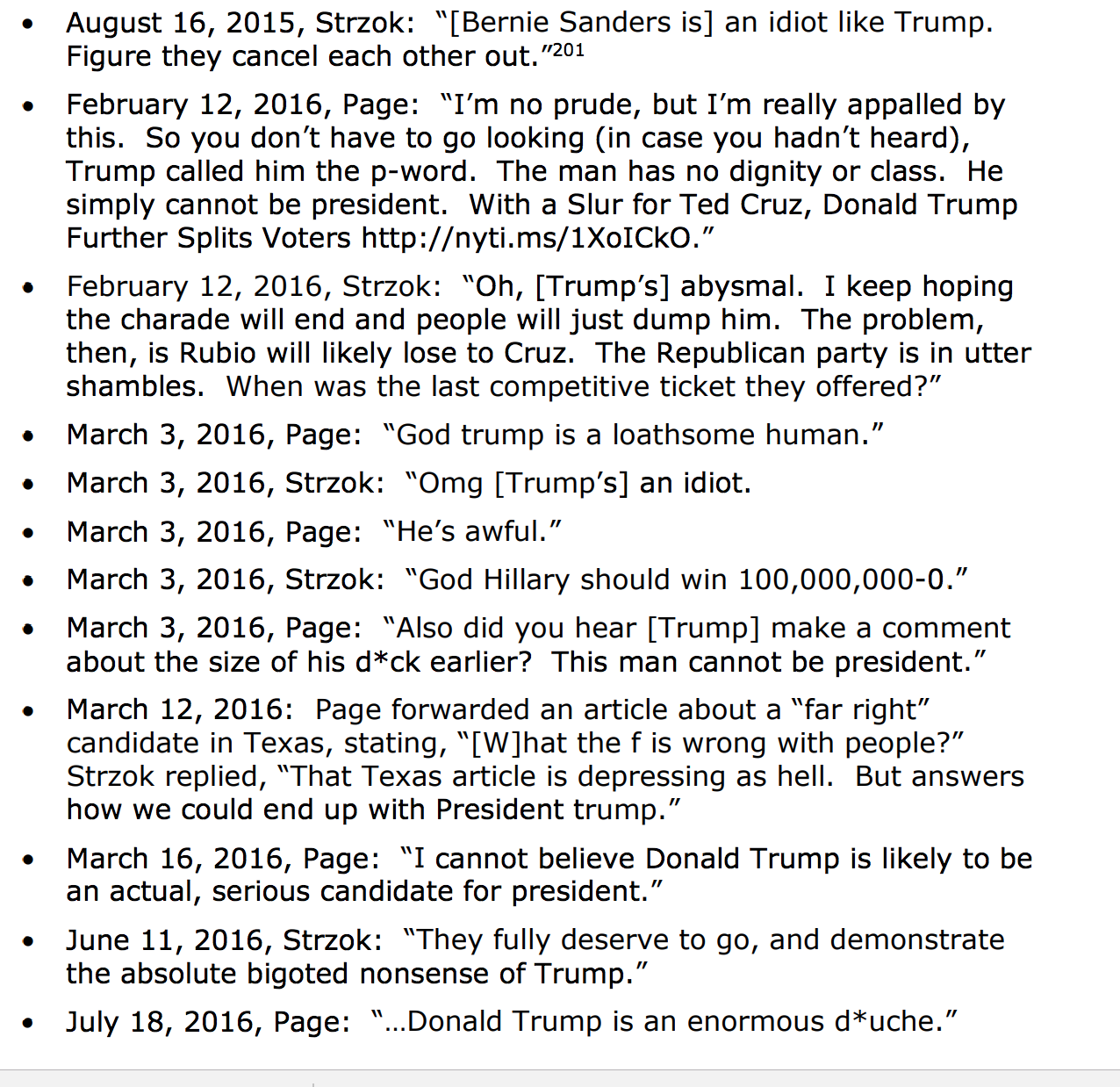 source
The Justice Department argued that Rosenstein did his due diligence by having his aides consult with the DOJ's top privacy official Peter Winn on the release of the text messages, and cannot be held responsible for violating the Privacy Act because there was no willful intent.
"Even if [the] Plaintiff could show that the disclosure was somehow inconsistent with the Privacy Act — the Department did not intentionally or willfully violate the statute," the court filings read. Strzok and Page, who were both members of former Special Counsel Robert Mueller's Russia investigation team, were caught exchanging messages that were disparaging of President Trump and highly partisan in nature throughout 2016.
Page, who eventually resigned from the Bureau, sued the DOJ last month over the release of the text messages, claiming it violated the Federal Privacy Act. She said she has suffered numerous damages including therapy costs and "permanent loss of earning capacity due to reputational damage."
Strzok also sued the DOJ last month, claiming his First Amendment Rights had been violated. He is seeking reinstatement on the basis that his firing was unconstitutional. Rosenstein's declaration was part of the government's defense in Strzok's lawsuit.
Rosenstein resigned from his post with the DOJ in April and is now with a corporate law firm in Washington, D.C.