Let's begin with some side deals made that John Kerry, Barack Obama and Europe never admitted to shall we? Check the date of that tweet…I have been calling for President Trump to declassify documents related to all the years of negotiations since early 2017.
H.J.Ansari Zarif's senior advisor: "If Europeans stop trading with Iran and don't put pressure on US then we will reveal which western politicians and how much money they had received during nuclear negotiations to make #IranDeal happen."
That would be interesting.#JCPOA

— Raman Ghavami (@Raman_Ghavami) May 8, 2018
At least three media sources are reporting:
*Iran Says Will No Longer Comply With Nuclear Enrichment Limits Under 2015 Deal – Iran Media
*Iran Says Won't Respect Nuclear Deal Commitments on Enrichment Uranium Stockpile, Purity, Research – Iran Media
*Iran Says Will Continue to Work with U.N. Atomic Agency Inspectors – Iran Media
There are written steps Iran must take to make changes to the JCPOA. There is no indication of what the steps are and when the steps will be taken. Iran is at the 5th and final step regarding non-compliance/commitment. Of particular note, since May, Iran has been reducing its nuclear commitments with a series of steps every 60 days already. Last November, Iran gave Britain, France and Germany yet another 60 day extension to salvage the deal or face further non-compliance. The deadline came and went.
The European Union has continued attempts for a diplomatic salvage, so far to no avail. Now, leaders are meeting in Brussels to discuss the nuclear deal and how to de-escalate tension since the strike to kill General Qasim Soleimani.
France is especially committed to the Iran nuclear deal and is urging Iran to stay with the landmark 2015 agreement.
Iran's President Rouhani made a state television appearance stating it remains open to negotiations with European partners. Iran is desperate to sell its oil to Europe and to maintain trade with Europe as the Iranian economy is in a financial free-fall. Watch for epic smuggling directed by Iran….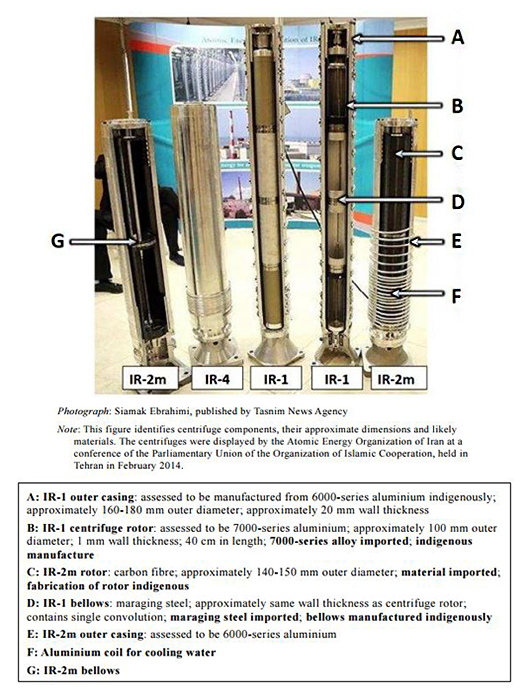 The International Atomic Energy Agency has not yet responded regarding Iran's assertion. Iranian officials are to meet in the coming days to discuss that final 5th step in separating from the nuclear deal. Iran has already previously broken limits of enrichment, stockpiles and centrifuges.
Meanwhile to further complicate tensions in the Middle East, Iran is pulling out the whole cultural protections law noted in the 1954 Hague Convention.
The 1954 Hague Convention, of which the U.S. is a party, bars any military from "direct hostilities against cultural property." However, such sites can be targeted if they have been re-purposed and turned into a legitimate "military objective," according to the International Committee of the Red Cross.

Iran, home to 24 UNESCO World Heritage sites, has in the past reportedly guarded the sprawling tomb complex of the Islamic Republic's founder, Ayatollah Ruhollah Khomeini, with surface-to-air missiles.
This past November:
The head of Iran's nuclear program said that Tehran was now operating double the amount of advanced centrifuges than was previously known in violation of its atomic deal with world powers.

The announcement came as Iranians marked the 40th anniversary of the 1979 U.S. Embassy takeover and start of the 444-day hostage crisis.

The decision to operate 60 IR-6 advanced centrifuges means that the country can produce enriched uranium 10 times as fast as the first-generation IR-1s allowed under the accord.

The nuclear deal limited Iran to using only 5,060 first-generation IR-1 centrifuges to enrich uranium by rapidly spinning uranium hexafluoride gas. Salehi also said Tehran was working on a prototype centrifuge that's 50 times faster than those allowed under the deal.

By starting up these advanced centrifuges, Iran further cuts into the one-year time limit that experts estimate Tehran would need to have enough material to build a nuclear weapon, if it chose to pursue one.