In a time where many people protesting and are vandalizing wearing protective virus face coverings, Federal law enforcement is doing extraordinary work to identify the criminals. Several arrests have been made and ATF is asking for the public's help to assist in more identifications.
WASHINGTON, DC — Four men were charged with destruction of federal property in connection with an attempt to tear down a status in Lafayette Square, according to federal prosecutors. Only one has been arrested so far, and he will appear Monday in U.S. District Court related to the attempt to tear down the statue of Andrew Jackson.
Prosecutors said one of the suspects — Lee Michael Cantrell, 47, of Virginia — was seen on video using a wooden board and yellow strap trying to pull the statue off its base June 22.
Graham Lloyd, 37, of Maine, handed a hammer to an unknown person and was seen pulling on ropes, according to authorities. He also is accused of breaking off and destroying the wheels of cannons that were on the statue's base.
Connor Matthew Judd, 20, of Washington, D.C., was trying to pull down the statue, while 37-year-old Ryan Lane of Maryland attached a rope to one part of the statue and pulled on another roped tied elsewhere, prosecutors said, citing the video.
Judd was arrested Friday, appeared in Superior Court of the District of Columbia Saturday and will appear before U.S. Magistrate Judge Robin M. Meriweather Monday. Prosecutors said the three other men have not been taken into custody yet.
U.S. Secretary of the Interior David Bernhardt said Judd was arrested at home "without incident."
All were charged by criminal complaint, which is a formal accusation for establishing probable cause and not evidence of guilt., officials said.
While the U.S. Park Police and FBI took the lead on the investigation, the Metropolitan Department provided "significant assistance," according to a statement from prosecutors. More here.
*** An exceptional piece of work has led to the arrest of the ring leader. His name is Jason Charter. A look at his Twitter feed was likely an easy pathway to identification.
This is his Twitter banner
and he describes himself as: Political activist/organizer. #IAmAntifa #SmashRacism
So, Jason: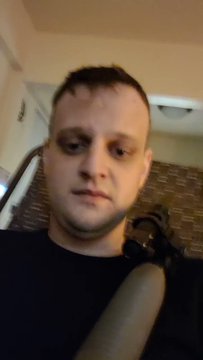 you were in fact found and arrested eh? Care to comment now?
I wonder how many death threats I'll receive this week. It's funny how y'all call us terrorists yet since my non-violent actions at Lincoln Park my family and I have received plenty of threats against our lives. It's shameful you go after my parents because you can't find me.

— Jason Charter (@JasonRCharter) July 2, 2020
Then Jason thought it was cool to re-Tweet this:
Skeleton crew guarding St. Johns Church. Seems like the people are paying @DCPoliceDept to sit on their phones and do nothing. We guess it's better than killing black teens. #DefundMPD #WhiteHouse #BlackLivesMatterPlaza #DCprotests pic.twitter.com/FahdGQ6pPU

— Abolish the police (@alloutdc202) June 30, 2020
***
Law enforcement sources tell Fox News that Jason Charter was arrested at his residence Thursday morning, without incident, and charged with destruction of federal property. These sources add that Charter has connections to Antifa and was in a leadership role on the night of June 22 when a large group of protesters tried to pull down the statue.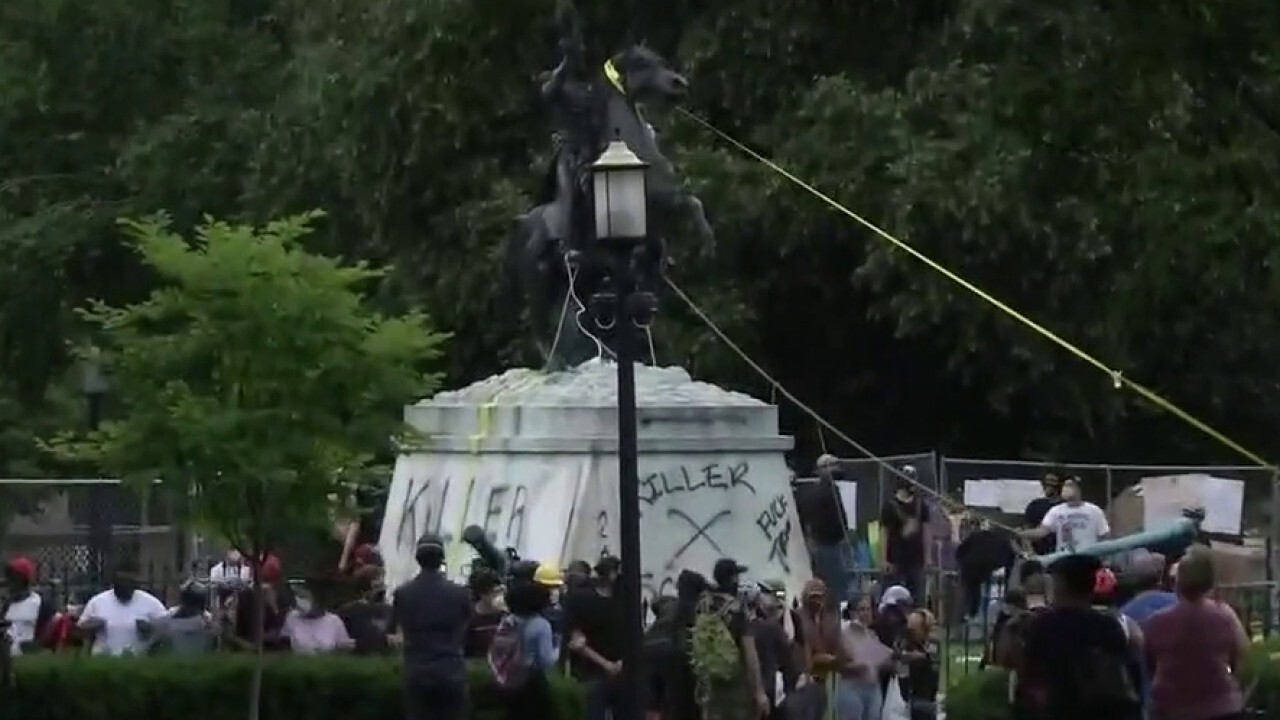 "They were very organized," a federal law enforcement official said. "Charter was on top of the statue and directing people … they had acid, chisels, straps and a human chain preventing police from getting to the statue."
Charter is expected to make an appearance — likely virtual — in U.S. District Court in Washington on Thursday, Fox News is told.
Protesters say the Andrew Jackson statue is offensive because he was a slave owner and because of his treatment of Native Americans. Another man, Graham Lloyd, 37, turned himself in for similar charges in Portland, Maine, and had an initial appearance in federal court there on Wednesday afternoon. Lloyd is also accused of destruction of federal property for his role in the attempt to take down the Jackson statue. Source