The Department of Justice issued an arrest warrant in the U.S. District Court in Texas for Jose Garcia Zarate for a supervised release violation.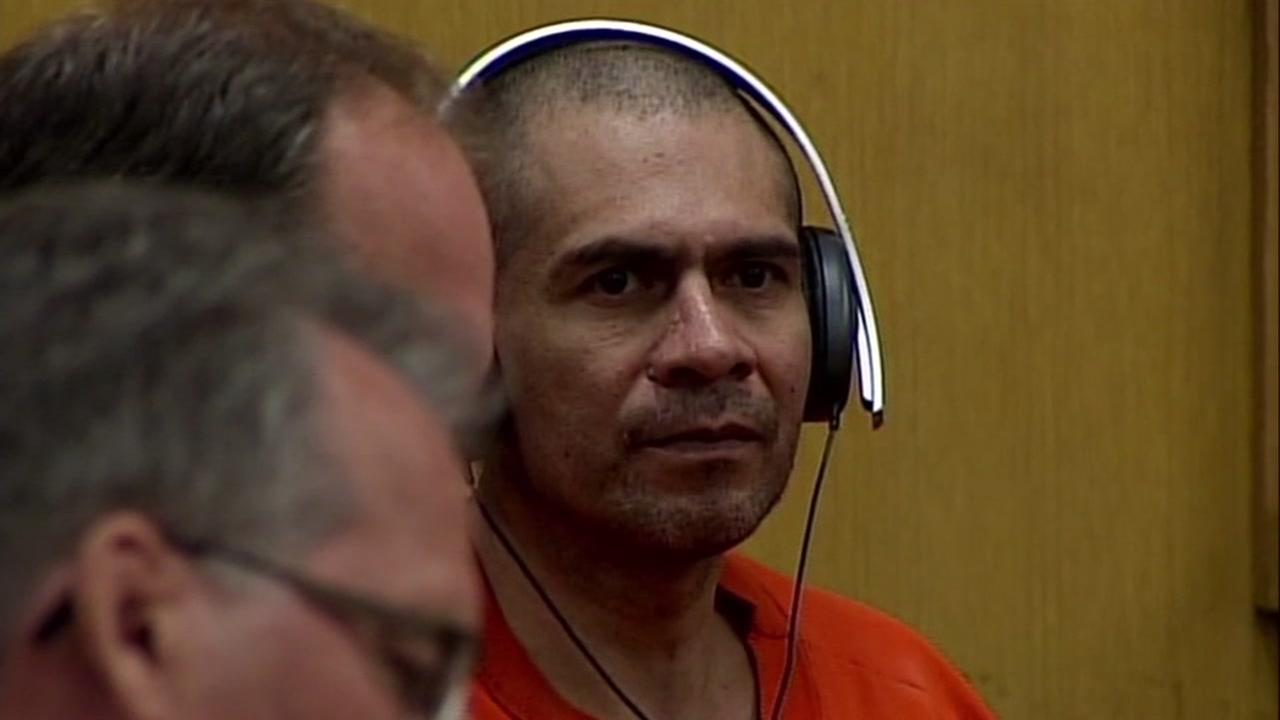 photo
His original criminal complaint filed in May of 2016, shows that Zarate's criminal history in the United States goes back to 1993.
San Francisco owns this, meanwhile:
The San Francisco Superior Court knew this case would be such a big event, they issued a MEDIA GUIDE.
Zarate was acquitted of first and second degree murder, involuntary manslaughter and found not guilty of an assault with a weapon. He was only guilty of possessing a firearm by a felon.
Now under the Department of Justice, ICE will take custody of of Mr. Garcia where U.S. Marshals will transport him under the arrest warrant pursuant to the Western District of Texas. This arrest warrant was originally issued in 2015 and has been amended since that time with additional charges.
photo
While we grieve for Kate and her family:
The timeline since he was acquitted for the murder of Kate Steinle:
SAN FRANCISCO — Latest on the trial of a Mexican man in a killing on a San Francisco pier (all times local):

1:45 p.m.

A federal judge in Texas has unsealed an arrest warrant for the Mexican man found not guilty of killing a woman on a San Francisco pier.

U.S. District Judge Alia Moses unsealed the warrant for Jose Ines Garcia Zarate on Friday. It was issued in July 2015 after Garcia Zarate was arrested in the slaying of Kate Steinle days earlier on a San Francisco pier.

Garcia Zarate had been convicted in federal court of illegally re-entering the U.S. and was on supervised release at the time of Steinle's slaying. Federal officials allege the Steinle shooting violated the terms of his supervision.

The Justice Department has said it will look at possible illegal re-entry and/or violation of supervised release charges against Garcia Zarate after jurors in San Francisco acquitted him of murder in Steinle's shooting.

12:15 p.m.

The office of Mayor Ed Lee issued a statement that San Francisco is and always will be a "Sanctuary City" as thousands of Twitter users bashed a verdict finding a Mexican man not guilty of killing a woman.

Lee did not elaborate in the statement issued Friday.

Two former city supervisors also defended San Francisco's sanctuary policy, which prohibits local cooperation with federal immigration authorities.

California state Sen. Scott Wiener says that public safety is improved when people who are in the country illegally can go to police without fear of deportation.

David Campos, who now chairs the San Francisco Democratic Party, said the jury system worked.

Jose Ines Garcia Zarate was released from jail despite a federal immigration detainer request in 2015 and months later, he shot and killed Kate Steinle on a city pier.

9:30 a.m.

The Justice Department is considering bringing federal charges against a Mexican man found not guilty of killing a woman on a San Francisco pier.

Department spokeswoman Sarah Isgur Flores tells Fox News that the U.S. Attorney General's Office is looking at every option to prosecute Jose Ines Garcia Zarate "to the fullest extent available under the law because."

A Department of Justice official says federal prosecutors will look at possible illegal re-entry and/or violation of supervised release charges.

A San Francisco jury on Thursday found Garcia Zarate not guilty of killing Kate Steinle in a case that touched off a national immigration debate.