The list is long…his war crimes in Syria…his approval for poisoning dissidents and the blasting of a passenger airliner out of the sky…those are just a few.
DW: Prosecutors in The Hague said Wednesday that Russian leader Vladimir Putin approved the transfer of missiles to Russian-backed rebel forces in eastern Ukraine who were later responsible for shooting down Malaysian Airlines flight MH17.
MH17 was struck down by a BUK missile over eastern Ukraine on July 17, 2014 as it flew from Amsterdam to Kuala Lumpur. All 298 people on board MH17 died.
source
Investigators in the Netherlands said there were "strong indications" based on intercepted phone calls that Putin had personally approved the weapons transfers to its proxy forces in the east of Ukraine.
Russia has long denied any involvement despite a mounting body of evidence to the contrary.
Despite the evidence, the probe is being halted as "all leads have been exhausted" and no further prosecutions could go forward.
The latest announcement comes weeks after a Dutch court convicted two Russians and a Ukrainian of mass murder for the loss of life aboard the flight.
What did investigators say?
In a statement, the Joint Investigation Team of six nations probing the incident said, "There are strong indications that the Russian president decided on supplying the Buk TELAR to the DPR (Donetsk People's Republic) separatists."
The Joint Investigation Team consists of investigators from the Netherlands, Australia, Belgium, Ukraine and Malaysia.
Investigators also said Russian officials were said to have delayed a decision on whether or not to send weapons to its proxy forces in the east of Ukraine while Putin was at a D-Day commemoration in France in June of 2014.
They played a recorded conversation of an aide who said, "There is only one who makes a decision," later adding, "the person who is currently at a summit in France," a reference to Putin.
As head of state, however, Putin enjoys immunity, investigators noted. They also hedged and suggested that "although we speak of strong indications, the high bar of complete and conclusive evidence is not reached."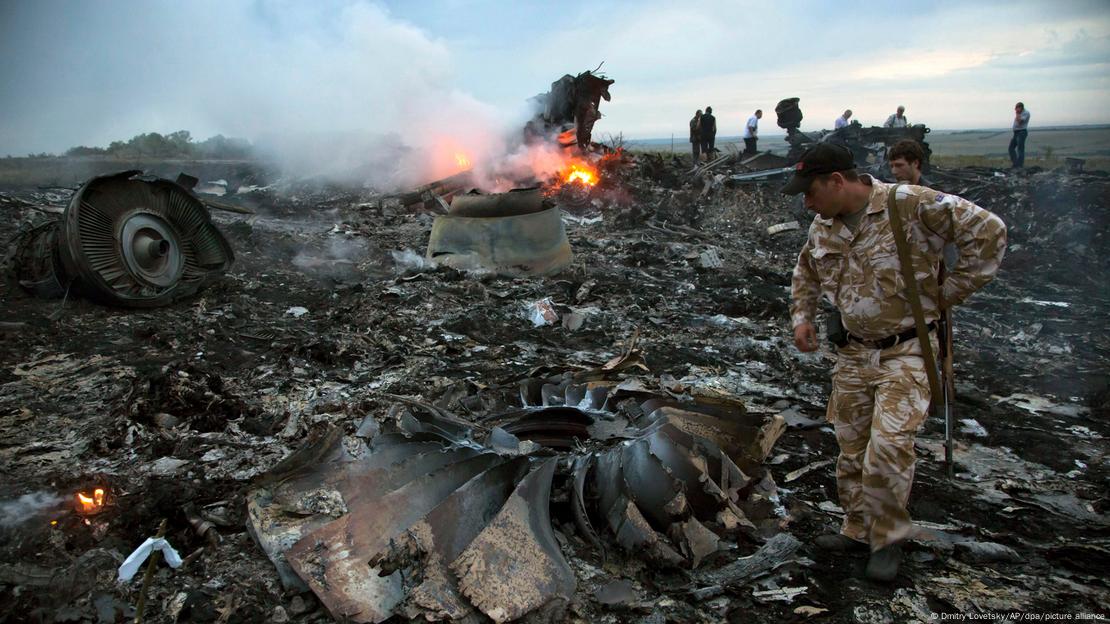 Previously, investigators sought to name those responsible for firing the BUK missile that brought down MH17 and those whose responsibility extends to the chain of command. However, investigators conceded there were few avenues left to investigate the catastrophe.
In 2019, investigators released phone calls showing contact between Russian proxy forces occupying part of eastern Ukraine and a Kremlin aide at the time, Vladislav Surkov.
Dutch prosecutor Digna van Boetzelaer told a news conference, "The investigation has now reached its limit, all leads have now been exhausted, the investigation is therefore being suspended."
The BUK missile that took out the Malaysian Airlines flight was brought from a Russian military base located in the city of Kursk.
Victims of MH17 came from 10 countries, with 196 Dutch, 43 Malaysians and 38 Australian residents on board at the time of the missile strike.
Australia vows to hold Russia accountable
Australia pledged to hold Russia accountable for shooting down Malaysia Airlines flight MH17, after a team of international investigators halted its probe into the disaster.
Australian Foreign Minister Penny Wong and Attorney-General Mark Dreyfus said Russia had repeatedly tried to thwart the investigation, making it "impossible" to collect proof.
However, they added that Australia would "hold Russia to account for its role in the downing of the civilian aircraft."
ar/jcg (AFP, AP, dpa, Reuters)