So, just a few days ago, a disruptive crowd gathered in the street and front lawn of Senator Mitch McConnell's home. This happened to nights in a row at his home and office. At his home they chanted in what was reported as a peaceful assembly and exercising free speech. This is all due to the recent mass shootings. Senator McConnell is recovering at home due to a major injury to his shoulder suffered as a result of a fall.
About 20-some people are outside Mitch McConnell's home protesting. Some police out here too but they're standing back. There are also some people standing in front of McConnell's home in front of the protestors. @WHAS11 pic.twitter.com/U4V4EpVtp3

— Dennis J. Ting (@DennisJTing) August 6, 2019
  Local police did not intervene stating that the assembly was within the law. But, hey that is hardly accurate. Let's take a look at the law in Kentucky shall we?
Code Section
Kentucky Revised Statute section 525.055: First-Degree Disorderly Conduct
What's Prohibited?
First-degree disorderly conduct is committed in Kentucky when the following four element are all present:

Engaging in any of the following acts in a public place with the intent to cause public inconvenience, annoyance, or alarm:

Fighting, or acting in a violent, tumultuous, or threatening way
Making unreasonable noise

OR

Code Section
Kentucky Revised Statute section 525.060: Second-Degree Disorderly Conduct
What's Prohibited?
Intentionally causing public inconvenience, annoyance, alarm, or wantonly creating a risk thereof in public while:

Engaging in fighting, or violent, tumultuous, or threatening behavior,
Making unreasonable noise

Misdemeanor Penalties in Kentucky

Class A misdemeanor: Punishable by imprisonment for up to 12 months and/or a fine of up to $500.
Class B misdemeanor: Punishable by imprisonment for up to 90 days and/or a fine of up to $250.
Okay, now we travel over to San Antonio….and Joaquin Castro, the twin brother of Congressman Julian Castro, currently a presidential candidate. By the way, Joaquin Castro is the campaign chair for his twin brother. We have a nasty doxxing operation that was launched at the hands of really both Castro twins.
The congressman claims he was targeting voters that are fueling a campaign of hate that labels Hispanic immigrants as invaders. Meanwhile, Congresswoman, Rashida Tlaib of Michigan defends the Castros.
So, what are the details?
EVERYONE needs to tone the hateful partisan rhetoric way down. This is WRONG & Castro should retract it. In our constitutional Republic, the People rightly hold their representatives accountable; elected representatives should not be vilifying & doxxing their own constituents. https://t.co/rrgQbK7PLU

— Ted Cruz (@tedcruz) August 6, 2019
It is notable that Castro did not list ANY Latinos in his doxxing.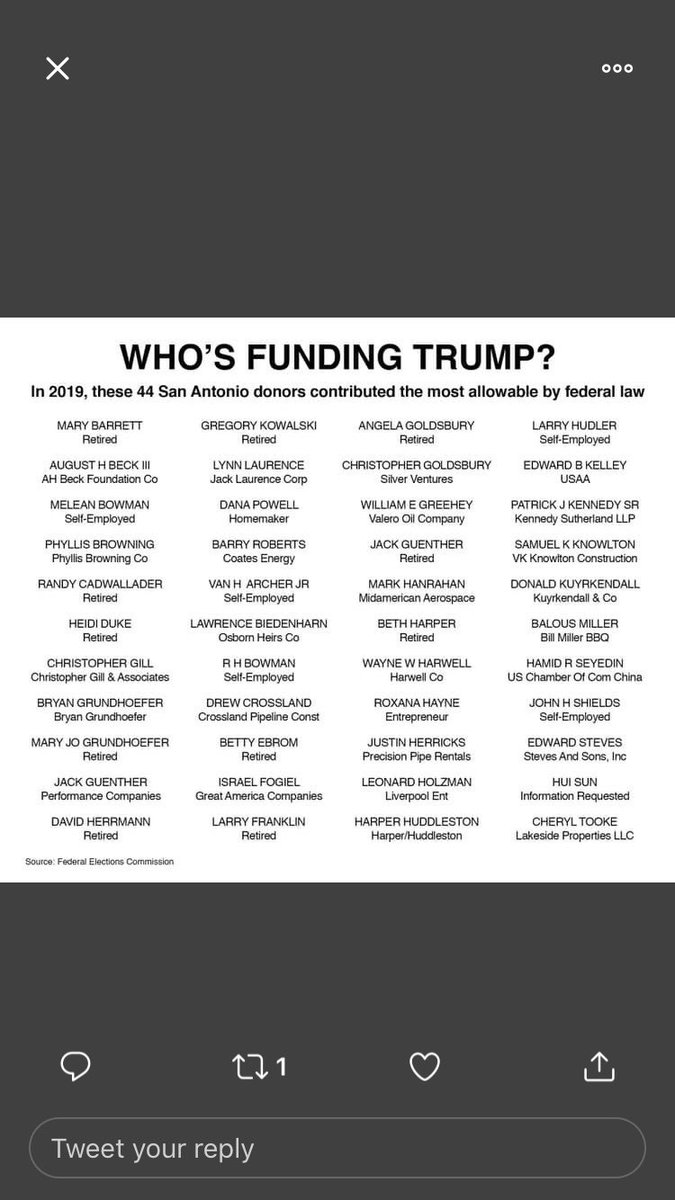 It does not seem to matter that campaign contributions are free speech and fully protected by the 1st Amendment. Will media even go there in reporting this? Nah. Will the House Ethics Committee get involved? Nah. The mayor? Law enforcement? Nah.
What if someone gets hurt? Who is responsible?
Congressman Steve Scalise knows this quite well.

People should not be personally targeted for their political views. Period. This isn't a game. It's dangerous, and lives are at stake. I know this firsthand.
Would there be Democrat outrage if any republican or President Trump had done this? Of for sure and you can bet the SPLC or ACLU would already be filing law suits.
And the polarized divided media, political class and laws continue to swirl.