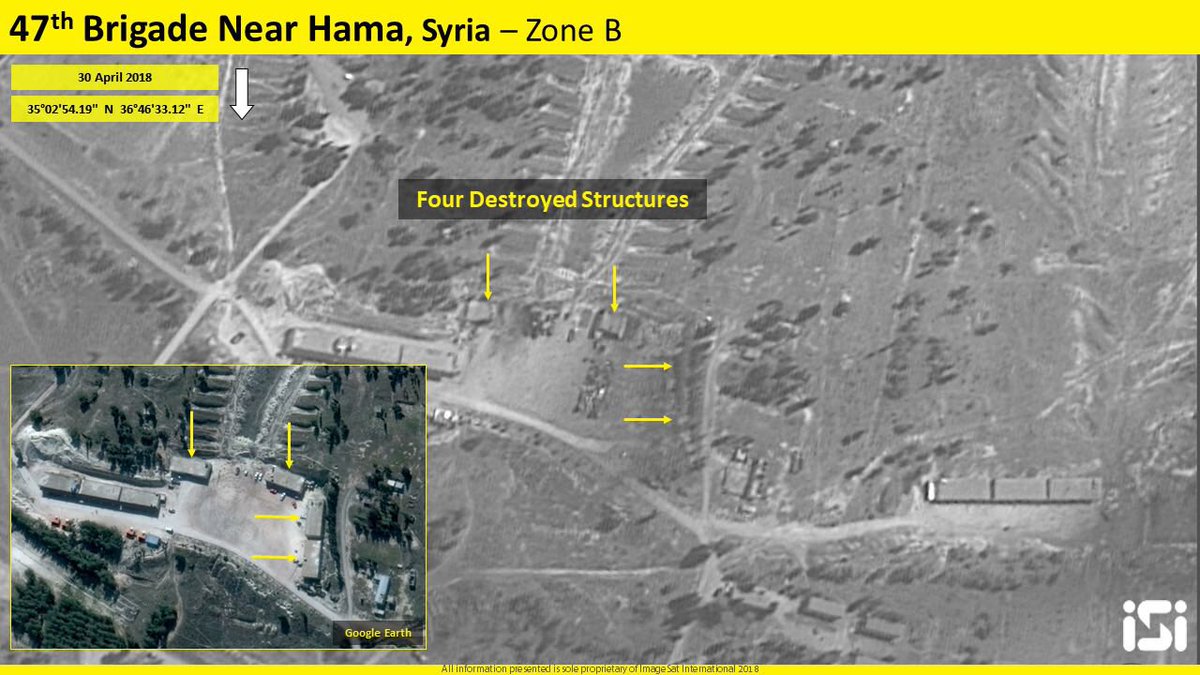 Now we understand the visits to the Trump White House from foreign leaders. The timing of the Netanyahu speech, hours after a suspected Israeli strike that likely used bunker-busters capable of hitting Iran's nuclear facilities, after Secretary Mike Pompeo's visit and days before Trump's May deadline is certainly interesting.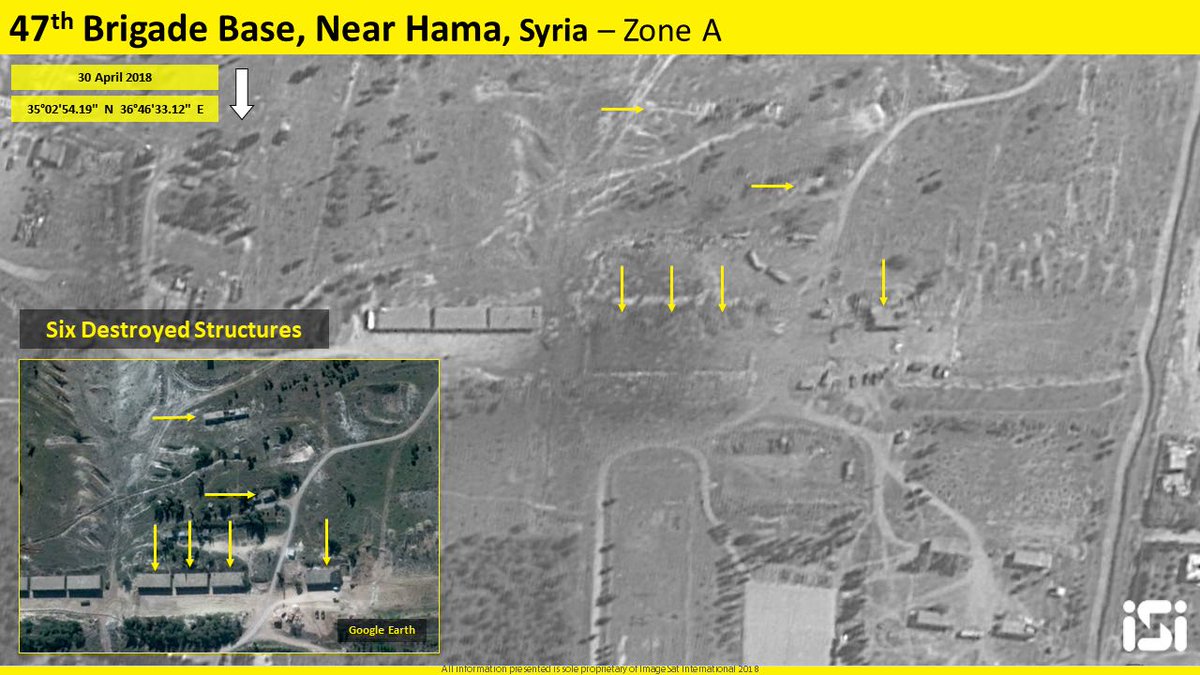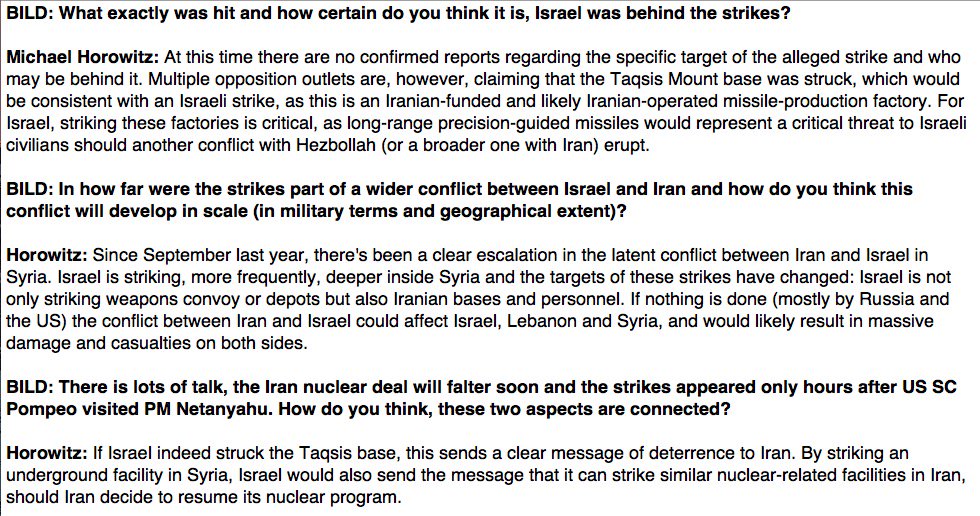 When Secretary Mattis spoke to Congress last week regarding Iran, the wars drums are beating due to Iran, Hezbollah and Israel. Newly confirmed U.S. Secretary of State Mike Pompeo just left Israel and has departed Jordan, his last stop bound for home to his office to  which he has not yet visited since his confirmation as Secretary of State. The discussions were the presentation Prime Minister Netanyahu was about to deliver to the world about Iran and the nuclear program shrouded in lies.
Project Amad and 5 warheads, 10 kilotons…. all led by Mohsen Fakhrizadeh-Mahabadi.
In 2013, the man whom Western intelligence agencies say may very well be the head of Iran's clandestine nuclear weapons program was present as an observer last week when North Korea carried out a critical nuclear test, The British Sunday Times reported.

According to the report Sunday, Mohsen Fakhrizadeh-Mahabadi very rarely leaves Iranian soil due to fear that Israel's Mossad will make an attempt on his life, following an alleged pattern of previous assassinations of Iranian nuclear scientists.

***

The Obama administration negotiated the Iran nuclear deal in 2015 along with China, France, Germany, Russia and the U.K. The accord lifted a series of sanctions against Iran in exchange for Tehran accepting limits on its nuclear program and allowing international investigators access to its facilities.

The International Atomic Energy Agency and the signatories to the agreement have repeatedly confirmed that Iran is complying with the deal as it is written.
"We've known for years that Iran had a secret nuclear weapons program called Project Amad," he continued. We can now prove that Project Amad was a comprehensive program to design, build, and test nuclear weapons. We can also prove that Iran is secretly storing Project Amad material to use at a time of its choice to develop nuclear weapons."
Netanyahu revealed that the purpose of Project Amad was to design, produce, and test five nuclear warheads, each with an explosive yield of 10 kilotons of TNT, for integration with ballistic missiles. "That's like 5 Hiroshima bombs to be put on ballistic missiles."
He further revealed that Project Amad had all five elements of a nuclear weapons program, designing nuclear weapons, developing nuclear cores, building nuclear implosion systems, preparing nuclear tests, and integrating nuclear weapons with missiles.
According to Netanyahu, Iran shelved Project Amad under international pressure in 2003. "But it didn't shelve its nuclear ambitions."
"Iran devised a plan to do two things, first to preserve the nuclear know-how from Project Amad, and second, to further develop its nuclear weapons related capabilities."
Many of the same personnel continued to work on Iran's nuclear program even following the shelving of Project Amad.
Netanyahu accused Iran of continuing to lie to the International Atomic Energy Agency about its nuclear activities and their military applications.
"The Iran [nuclear] deal is based on lies. It is based on Iranian lies and Iranian deception," he said.
Netanyahu stated that "the nuclear deal gives Iran a clear path to an atomic arsenal."
He addressed US President Donald Trump's upcoming decision on whether to remain in the Iran nuclear deal or not and said that he believed that Trump would withdraw from the deal.
"I am sure he will do the right thing, the right thing for the United States, the right thing for Israel, and the right thing for the peace of the world." More here.
*** 
photo
Senior Ministry of Defense and Armed Forces Logistics (MODAFL) scientist and former head of Iran's Physics Research Center (PHRC); on July 8, 2008, added to the Specially Designated National (SDN) list maintained by the U.S. Department of the Treasury's Office of Foreign Assets Control (OFAC), freezing his assets under U.S. jurisdiction and prohibiting transactions with U.S. parties, pursuant to Executive Order 13382, which targets proliferators of weapons of mass destruction (WMD) and their delivery systems.
Listed in an annex to U.N. Security Council resolution 1747 of March 24, 2007, as a person involved in Iran's nuclear or ballistic missile activities; with some exceptions, the designation requires states to freeze the financial assets on their territories which are owned or controlled by the entity, by its agents, or by entities it controls; the designation also requires states to ensure that funds, financial assets or economic resources are prevented from being made available by their nationals or by any persons or entities within their territories, to or for the benefit of the entity; the resolution calls on states to "exercise vigilance" in allowing the designated person to enter or to transit through their territories, and requires states to notify the Security Council if the person does so.
Listed by the European Union on April 21, 2007, pursuant to U.N. Security Council resolution 1747, as an entity whose funds and economic resources, and those it owns, holds or controls, must be frozen by E.U. member states, with some exceptions, and within their jurisdiction; E.U. member states must also ensure that funds or economic resources are not made available to or for the benefit of the listed entity; with some exceptions, European Union member states must prevent the person's entry into or transit through their territories.
Works closely with Fereidoun Abbasi-Davani, who is also listed in an annex to U.N. Security Council resolution 1747; the International Atomic Energy Agency (IAEA) has sought access to Mr. Fakhrizadeh-Mahabadi to interview him about the activities of the PHRC during his leadership, but Iran has refused; reportedly believed by U.S. intelligence to be the director of "Project 111," a nuclear research effort that includes work on missile development; reportedly has been a member of the Scientific Board of the physics college at Imam Hossein University since 1991; reportedly directs the nuclear program at Iran's Center for Readiness and New Defense Technology; passport numbers 0009228 and 4229533.