Ah what you say? I have been begging for moments like this, where finally those with known but hidden facts are finally demanding investigations and whistleblowers bubble to the surface. Yippee!!
Furthermore as you read on, you will likely agree with me, that Rex Tillerson has the worst job in government. Remember many of the former Hillary and Kerry State Department personnel have quit, walked out or are stonewalling the new Trump administration in the diplomatic realm as they refuse often to cooperation with House and Senate committees.
Some of this may not turn out well for the previous administration team. And by the way, Obama spent our taxpayer dollars to deny access to government documents.
The Obama administration in its final year in office spent a record $36.2 million on legal costs defending its refusal to turn over federal records under the Freedom of Information Act, according to an Associated Press analysis of new U.S. data that also showed poor performance in other categories measuring transparency in government.

For a second consecutive year, the Obama administration set a record for times federal employees told citizens, journalists and others that despite searching they couldn't find a single page of files that were requested.

And it set records for outright denial of access to files, refusing to quickly consider requests described as especially newsworthy, and forcing people to pay for records who had asked the government to waive search and copy fees.

The government acknowledged when challenged that it had been wrong to initially refuse to turn over all or parts of records in more than one-third of such cases, the highest rate in at least six years. More here from ABC.
***
Further:
Top lawyers who helped the Obama White House craft and hold to rules of conduct believe President Donald Trump and his staff will break ethics norms meant to guard against politicization of the government — and they've formed a new group to prepare, and fight.
United to Protect Democracy, which draws its name from a line in President Barack Obama's farewell address that urged his supporters to pick up where he was leaving off, has already raised a $1.5 million operating budget, hired five staffers and has plans to double that in the coming months. They've incorporated as both a 501(c)(3) and 501(c)(4), allowing them to operate as a nonprofit but participate in some forms of political advocacy as well.
They started by submitting 50 Freedom of Information Act requests this week that they believe will confirm their suspicions. The plan is to bring what they find to reporters, build it into pressure for congressional oversight with the help of a campaign director they'll hire, and, as necessary, to file lawsuits.
They're also hoping to establish themselves as a base for government employees worried about ethics violations — up to and including becoming whistleblowers — and are hoping that their website, https://unitedtoprotectdemocracy.org/,can become a resource. More details here from Politico.
Related reading: C'mon Trump, Americans are Still Angry
***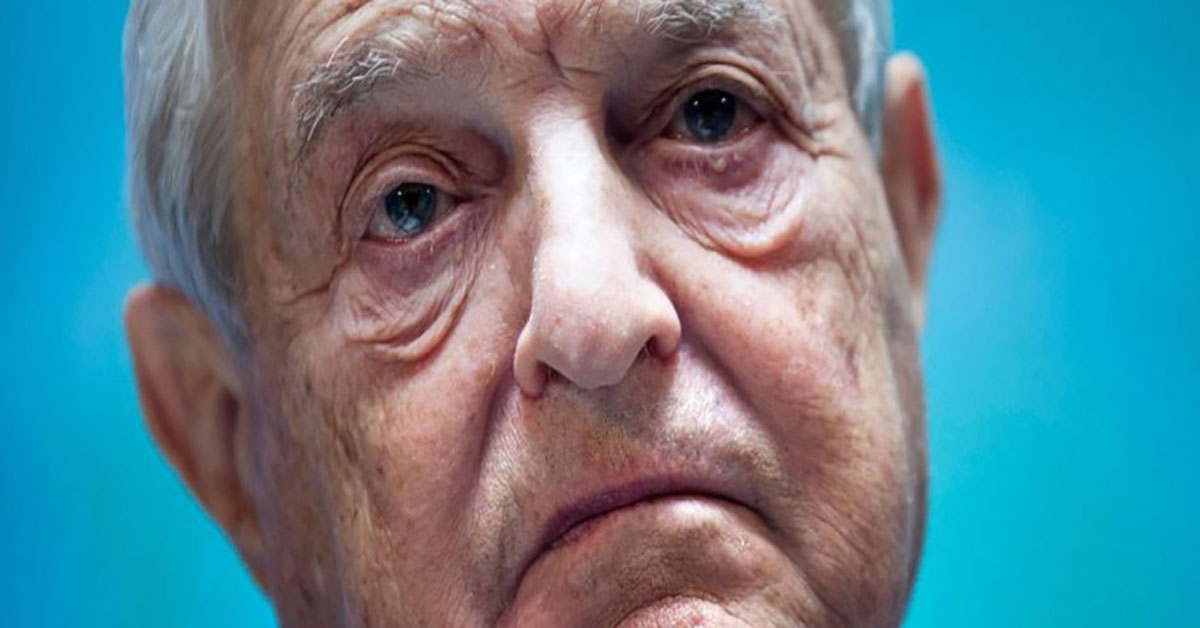 Congress Demands Investigation Into Obama Admin Meddling in
Foreign Elections
A group of leading senators is calling on newly installed Secretary of State Rex Tillerson to immediately launch an investigation into efforts by the Obama administration to sway foreign elections by sending taxpayer funds to "extreme and sometimes violent political activists" that promote leftist causes, according to a copy of the letter.

The lawmakers disclosed multiple conversations with foreign diplomats who outlined active political meddling by the Obama administration's State Department, including the use of taxpayer funds to support leftist causes in Macedonia, Albania, Latin America, and Africa.

A portion of this State Department funding appears to have gone to organizations supported by the controversial liberal billionaire George Soros, according to the letter, which was authored by Republican Sens. Mike Lee (Utah), Jim Inhofe (Okla.), Thom Tillis (N.C.), Ted Cruz (Texas), David Perdue (Ga.), and Bill Cassidy (La.).

The senators are asking Tillerson to launch a full-scale investigation into these funding efforts in order to determine how exactly the Obama administration sought to promote left-leaning causes and political parties across the globe.

The latest disclosures of this activity mirror efforts by the Obama administration to send taxpayer funds to Israeli organizations that opposed Prime Minister Benjamin Netanyahu in the country's last election.

Political leaders from a range of nations spent months informing the lawmakers about these activities.

"Over the past few months, elected officials and political leaders of foreign nations have been coming to me with disappointing news and reports of U.S. activity in their respective countries," Lee said in a statement. "This includes reports of diplomats playing political favorites, USAID funds supporting extreme and sometimes violent political activists, and the U.S. government working to marginalize the moderates and conservatives in leadership roles."

"This sort of political favoritism from our missions around the world is unacceptable and endangers our bilateral relationships," he said.

The senators are seeking an investigation that would review "all funds associated with promoting democracy and governance and review the programs, accounts, and multiplicity of U.S. entities involved in such activities."

Such an investigation could shed light on the distribution of taxpayer funds to organizations and causes meant to instigate left-leaning political change abroad.

The letter insists that Tillerson should "review how all our tax dollars are being utilized in order to halt activities that are fomenting political unrest, disrespecting national sovereignty and civil society, and ultimately undermine our attempts to build beneficial international relationships."

The lawmakers outline specific evidence of political meddling.

"We have received credible reports that, over the past few years, the U.S. Mission there has actively intervened in the party politics of Macedonia, as well as in the shaping of its media environment and civil society, often favoring left-leaning political groups over others," they wrote.

This activity was pushed by USAID and groups associated with Soros' Open Society Foundations, according to the lawmakers.

The organizations are said to have pushed a "progressive agenda" meant to "invigorate the political left" using taxpayer funds, according the letter.

"Respected leaders from Albania have made similar claims of U.S. diplomats and Soros-backed organizations pushing for certain political outcomes in their country," the lawmakers wrote.

"Time and again, foreign leaders visiting Washington have expressed concerns to us about how American taxpayer funds are being used counterproductively in their respective countries," the lawmakers disclosed, referring to efforts undertaken in Latin America and Africa.

This type of interference in foreign countries must stop immediately, the lawmakers said.