Where is the outrage? What about non-profit/charity law violations? Hello FBI, where are you? Hey Hollywood…you're sure quiet over all this…
Humphrey Bogart and Marilyn Monroe were among the Hollywood celebs who stayed as guests at the luxurious estate, built in 1936.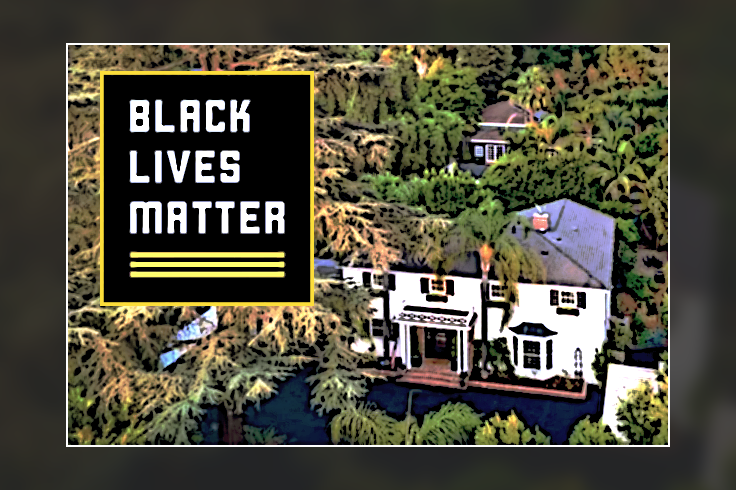 source
Black Lives Matter secretly used $6 million in donations to buy luxurious 6,500-square foot mansion with seven bedrooms and parking for 20 cars in Southern California in 2020 where leaders have filmed YouTube videos

Black Lives Matter brass secretly used $6 million in donation money to buy a 6,500-square foot mansion in Southern California, it has been revealed

Emails show the firm wanted to keep the purchase secret, despite filming a video on the home's patio in May  

The news comes as the foundation faces federal scrutiny for alleged misuse of donated funds – and comes on heels of criticism of co-founder Patrisse Cullors

Cullors, 38, came under fire last year for a slew of high-profile property purchases. She resigned after facing backlash from critics and supporters

Source: It's unclear exactly where the opulent property is located because it is hidden behind an LLC purchase. But according to New York Magazine, it boasts more than half-dozen bedrooms and bathrooms, multiple fireplaces, a soundstage, a pool and bungalow and parking for more than 20 cars.

Documents and internal communications reportedly reveal the luxury property was handled in ways that 'blur boundaries' between charitable use and those that would benefit some of the organization's leaders – including Cullors, who shared video in June of her enjoying a ritzy brunch outside the estate with fellow officials Alicia Garza and Melina Abdullah, who have both since left the organization.

The seven-bedroom estate was purchased by a man named Dyane Pascall two weeks after BLM received $66.5 million from its fiscal sponsor in October 2020.

Pascall is the financial manager for Janaya and Patrisse Consulting – an LLC operated by Cullors and her spouse, Janaya Khan, New York Magazine reported.

Within a week of the purchase, ownership was subsequently transferred to an LLC in Delaware, ensuring the property's owner wouldn't be disclosed, the outlet said.

It is not yet clear what purpose the manse, reportedly dubbed 'Campus' in internal emails sent by BLM brass, was meant to serve for the foundation.