Omar's Facebook posts are here. Yet there is also reference to the BP oil spill from ABC News.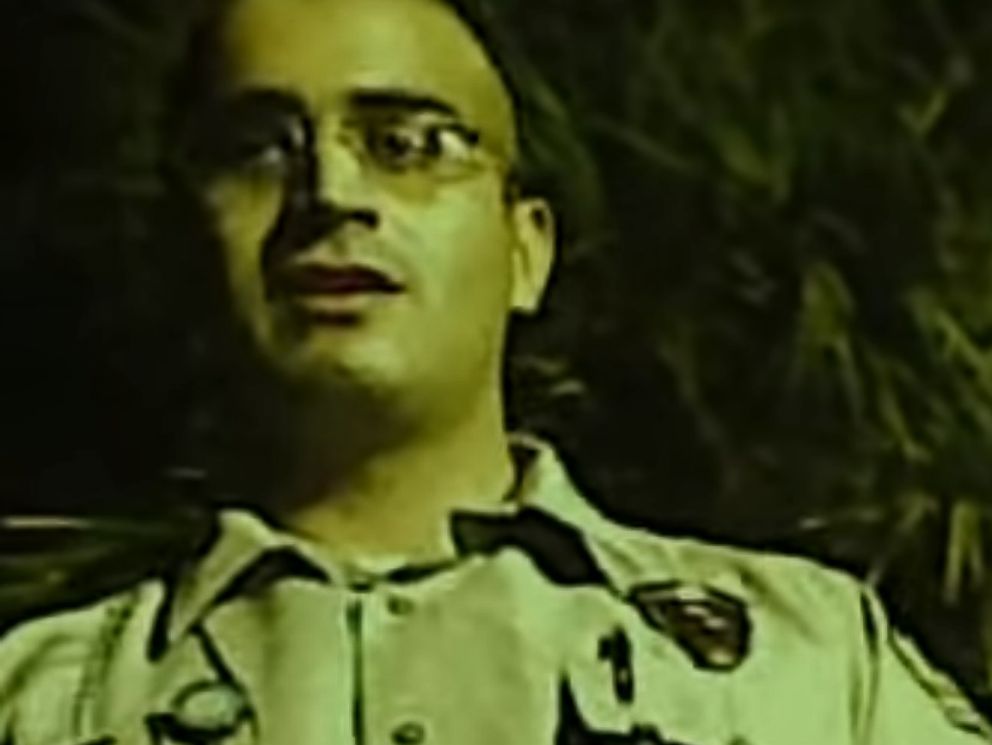 The Big Fix,
Also today, video footage emerged of a disgruntled Mateen working as a security guard in 2010, in "The Big Fix," a documentary about the BP oil spill.

"No one gives a [expletive] here," he tells an undercover reporter. "Like, everybody's just out to get paid. They're, like, hoping for more oil to come out and more people to complain so they'll have a job."
BizPac: Mateen applied to be a part of a six-month law enforcement academy at the Indian River State College's Criminal Justice Institute in his hometown of Fort Pierce, his demeanor so concerned them that they reported him to the Florida Department of Law Enforcement, according to a source who spoke to the Daily Mail.
Security Firm Moved Mateen After Al Qaeda Boast, But Didn't Fire Him
NBC News has learned that the security firm that employed Orlando shooter Omar Mateen concluded his inflammatory comments while an armed guard in 2013 were serious enough to transfer him to an unarmed position and to conduct a special background check to see if he had become a problem employee.

But the company, G4S Secure Solutions USA Inc., apparently did not pursue the issue of whether Mateen should continue to serve as a guard after a check of local, state and national criminal databases showed he had a clean record, a G4S spokesman told NBC News. The company apparently also did not take away his company-issued service weapon, a .38 handgun.

That decision, coupled with the fact that Mateen underwent three separate inquiries by the FBI in 2013 and 2014, raises questions about whether G4S — the U.S. subsidiary of one of the world's largest security firms – properly vetted Mateen in the years before Sunday's mass shooting at the Pulse nightclub that killed 49 people and injured more than 50 others.
Graphics below by Reuters:  For a full summary of events crafted by Reuters, go here.

The company official acknowledged in an interview with NBC News that it is now conducting a thorough internal inquiry to determine if it missed any warning signs that should have prompted it to take away Mateen's company-issued service weapon and to either discipline or fire him.

"Of course as any decent company would in the wake of an incident like this, G4S is closely reviewing everything that happened to see if there is anything it could have done better and if there are any lessons to be learned," the spokesman said, speaking on the condition of anonymity per G4S company policy. "At the same time the company believes that what Omar Mateen did was in no way correlated with his employment at G4S."

Mateen worked at G4S from 2007 until the time of Sunday's shooting, and the company said he had undergone – and passed – an extensive background check when he was hired.

The G4S spokesman said the firm has investigated some of the most serious allegations against Mateen, in which former G4S security guard Daniel Gilroy has claimed that his former colleague at the PGA Village resort in Port St. Lucie was a ticking time bomb who talked of killing other people and went on angry rants.

Gilroy, a former police officer, has told NBC News and other media outlets that he complained repeatedly about Mateen to supervisors at G4S but that they ignored his concerns and his requests for a transfer. Ultimately, Gilroy said, he quit rather than have to face Mateen, who he said threatened him in a barrage of angry text messages even after he left the job.

But the G4S official said the company has done a thorough scrub and found no record of emails, phone calls or conversations in which Gilroy complained to superiors. He also said the company has debriefed Gilroy's two immediate superiors extensively and that they have no recollection of Gilroy making any complaints about Mateen.

The spokesman also said G4S has so far found no evidence of any other employees making complaints about Mateen, including those who worked at the St. Lucie County Courthouse with him in 2013. FBI Director James Comey said earlier this week that colleagues said Mateen claimed to have family connections to terror groups al Qaeda and Hezbollah, and that he hoped law enforcement would raid his home "so he could martyr himself."

Those remarks prompted courthouse officials to request Mateen's immediate removal from the St. Lucie County Courthouse, and to make "the appropriate notifications to inform our federal partners," including the FBI, according to county Sheriff Ken Mascara.

MySpace via AFP – Getty Images

G4S did immediately transfer Mateen to the PGA gated retirement community, where the spokesman said he sat in a kiosk and checked the IDs of visitors.

The G4S spokesman said that even while Mateen technically could still carry a weapon for the firm, and probably had one in his company car, the shift was from an armed position to one considered unarmed.

The G4S official said he did not know the specific details of the transfer except that it did not appear to be for disciplinary or precautionary reasons. "It's not as if a decision was taken that he was never again going to be given an armed position," he said.

After the transfer, Mateen had at least one discussion with G4S about the events, but it does not appear that any kind of inquiry was done that included formal interviews with him or others who might have had information about it.

He also said G4s did not talk to the FBI about the substance of the bureau's investigation into Mateen or why it concluded it was without merit to continue.