FA:
The recent
attacks in Brussels
show that terrorists' ability to strike at the heart of Europe remains apparently undiminished. Early reports suggest a death toll of around 31, with more than 100 injured. The
Islamic State (ISIS)
has claimed responsibility for the attack.
Belgium may seem an unlikely hub of jihadism, but despite being a small and peaceful nation, Belgian connections to militancy are long established. In the 1990s, bullets and guns made their way from
local jihadi crooks in Brussels
to the Groupe Islamique Armé, Algerian terrorists aiming to establish an Islamic state in Algeria. Throughout that decade, a smattering of Belgian residents
headed off to fight
in various foreign conflicts, including the one in Chechnya.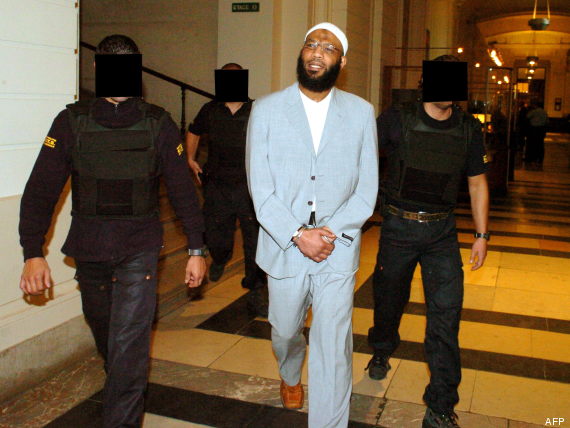 After 9/11, a major terrorism trial in Belgium led to the convictions of over 20 Islamists. Those jailed included
Nizar Trabelsi
, a former professional soccer player who had joined al Qaeda and planned to commit a suicide attack against a NATO air base. It also included Tarek Maaroufi, who was linked to the assassination of Ahmed Shah Massoud, the Afghan military leader whose death served as al Qaeda's warm-up act two days before its main event.
By most estimates, over 1
00 Belgians have now returned
from the conflict. Although that is concerning enough, it must also be placed in the context of a broader issue. The Schengen Agreement allows for virtually unhindered freedom of movement throughout much of Europe, something that jihadists have taken advantage of time and again. A fighter from the Syrian jihad who is returning to Germany or France poses as much of a danger to Belgium as one who was born and bred in Brussels. The threat is continent-wide, and approximately 2,000 fighters are thought have returned to Europe.
Despite all this, there may still be some bewilderment about the choice of Belgium as a target of ISIS' latest attack in Europe. It is not a leading military power like France or the United Kingdom. Yet Belgium is absolutely central to ISIS' aims to carry out attacks in Europe in the hope of inspiring new recruits to their cause. After all, it was Brussels that first suffered casualties from the foreign fighters returning from Syria: Mehdi Nemmouche, who fought for ISIS in Syria, shot and killed four at the Jewish Museum in Brussels in May 2014.
Belgium was also the site of the first attack in Europe directed by ISIS, as opposed to just being inspired by the group. It was in Verviers, eastern Belgium, last January that ISIS first displayed its talent for getting trained fighters back into Europe from Syria, loading them up with weapons and bombs, and directing them to attempt a major attack. The cell had acquired AK-47s, explosives, walkie-talkies, and GoPro cameras. A Belgian federal prosecutor commented that the cell was plotting "imminent terrorist attacks on a grand scale." Fortunately, those plans were thwarted. The Belgians had been tracking the cell for weeks and after a dramatic shootout, killed two terrorists and captured another.
Factors relevant to both the Jewish Museum and Verviers plotters would reappear in the months following. The first was the presence of a Belgian national called Abdelhamid Abaaoud, whom investigators regarded as the link between ISIS' leadership in Syria and their operations in Europe. Abaaoud was in contact with both Nemmouche and the Verviers cell.
The second was that the men all had ties to Molenbeek, the deprived district of Brussels that has been a constant feature in terrorism investigations. This district—an impoverished area rife with unemployment and heavily populated by immigrants—has come up time and again in ISIS-linked terror activities. Ayoub el-Khazzani, who tried to gun down passengers on a train destined for Paris last August, stayed in Molenbeek. Police launched a major raid there after the Paris attacks last November, since many of the perpetrators lived there. Salah Abdeslam, one of the plotters involved in that attack, was arrested after a raid in Molenbeek just days ago.
Abaaoud was killed last November in a raid in Paris. Yet the problems in Molenbeek go way beyond those posed by ISIS and speak to a broader European problem of multiculturalism and effectively integrating newcomers. At a time when Europe is taking in more than a million refugees and economic migrants a year, solving the problem cannot be treated urgently enough. It is a problem that may take generations to resolve.
In the short-term, then, the priority is to get a fix on the size of ISIS' European network. The group has been allowed to lay down roots in multiple cities. ISIS, or groups and individuals inspired by it, has now struck in France on multiple occasions, and in Belgium and Denmark. Plots have been thwarted in Austria, Italy, Spain, and the United Kingdom. Intelligence agencies have had many successes after 9/11, but the number of attacks getting through is quickly increasing; another successful ISIS attack is almost inevitable. Yet all that European leaders can offer so far are regurgitations of the need for
greater EU intelligence sharing
.
ISIS has made a bet that Europe's problems—concerns over the integration of Muslim populations throughout the continent, a lack of clear national identity, open borders, and an overwhelmed security apparatus—run very, very deep. It is wagering that the situation there will become so desperate that it can wage a war for the souls of European Muslims, presenting them with a binary choice of
apostasy or support for their Caliphate
. It is a bet they will surely lose. Yet the bloodshed that will take place on the way should make us fear what lies ahead for Europe in the years to come.