Daniel Pipes posted: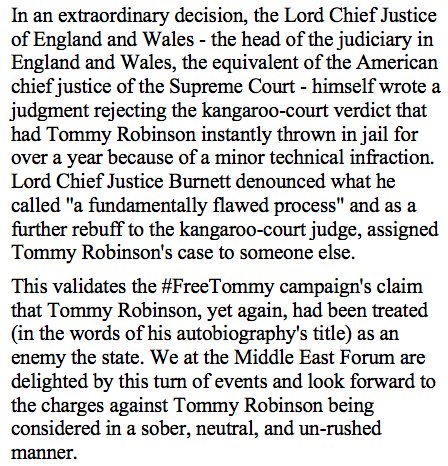 But Robinson still has to go to court again for another hearing, where he could still be found guilty of contempt of court, which would be in breach of his suspended sentence that still stands, for doing the same thing previously.
Tommy Robinson has been freed from prison on bail after judges quashed findings that he committed contempt of court in Leeds. Read more...