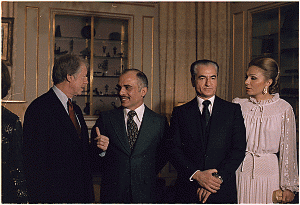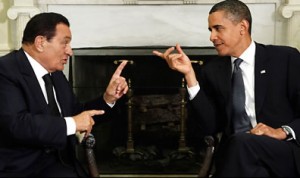 Nostradamus: Century 1, Quatrain 40:
The false trumpet concealing madness
will cause Byzantium to change its laws.
From Egypt there will go forth a man who wants
the edict withdrawn, changing money and standards.
History is written now on the fall of the Middle East at the hands of decision makers within the Council of Foreign Relations to destroy the Christian foundation that was born there.
In the quest to manage Human Rights across the world by the elitist leaders who thrive on power and control, Iran fell due to President Carter and Egypt fell due to President Obama. Decades separate the regime changes but the underlying symptoms and conditions were essentially identical.
The Shah Mohammed Reza Phalavi assumed power in Iran and worked diligently to install reforms in the ruling of his country. He worked to deal with trade, the economy, social issues and the Constitution. In the midst of his efforts President Carter interfered with the Shah regarding the matter of Human Rights. Carter accused the Shah of torturing 3000 prisoners who were in fact radical fundamentalists, communists and terrorists. Carter demanded the Shah move towards socialist's values as well as to terminate military tribunals in favor of civilian trials. As the Shah opposed the pressure from Carter, more unrest began to occur. Read more...