The official report is found here. Sorry Russia, cant blame the United States for this report.
Chemical Attack in Syria – National Evaluation presented by Jean-Marc Ayrault following the Defense Council Meeting (26 April 2017)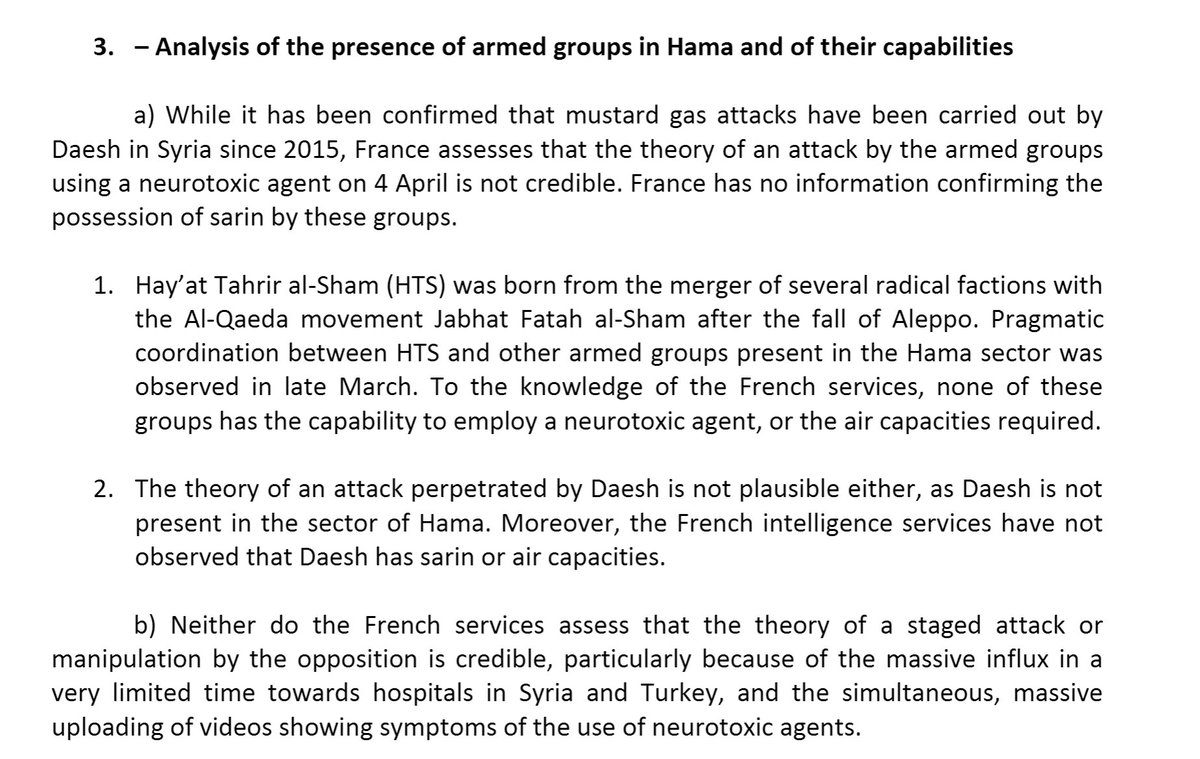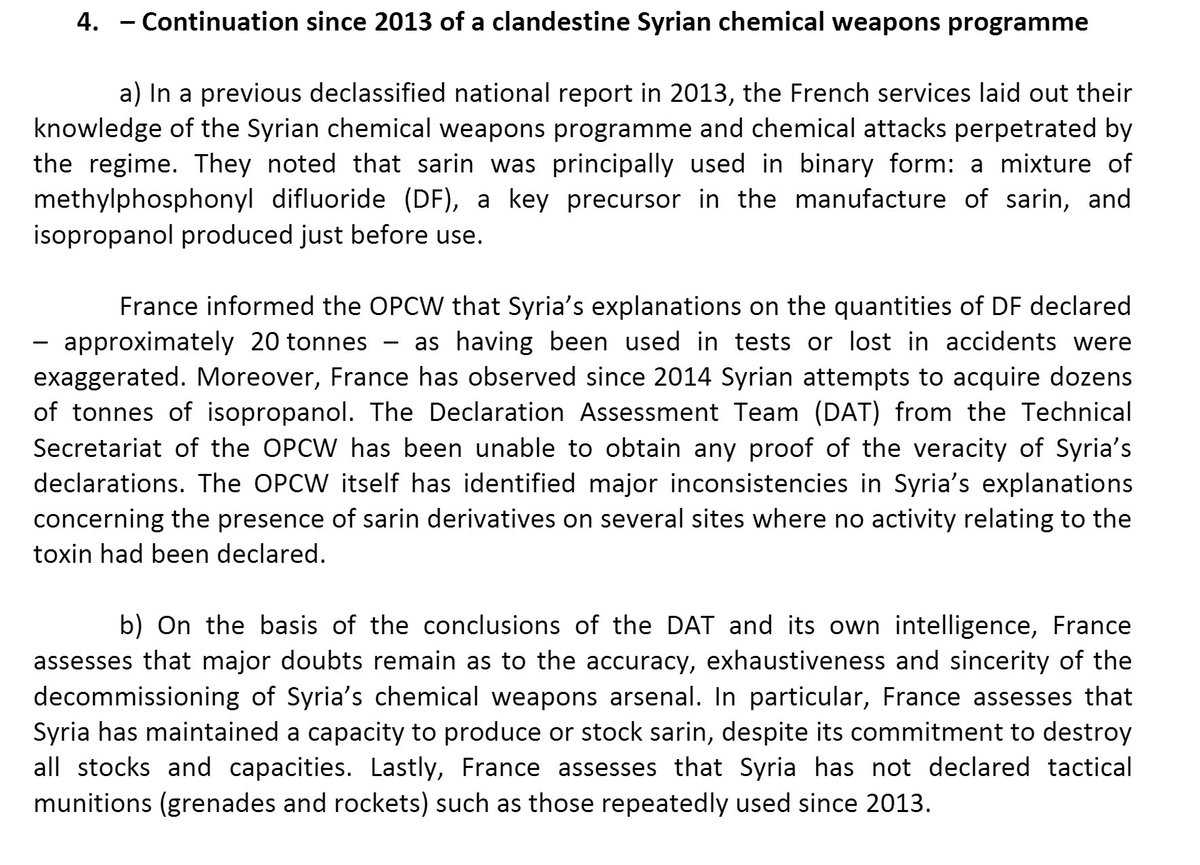 France says analysis shows Syria regime behind sarin attack
PARIS (AP) — France said Wednesday that the chemical analysis of samples taken from a deadly sarin gas attack in Syria earlier this month "bears the signature" of President Bashar Assad's government and shows it was responsible. Read more...